VPN Tracker 365 18.3 is now available! In this version our focus was on macOS Mojave compatibility, further enterprise options for Connection Safe and OpenVPN improvements.
Dark Mode Support for macOS Mojave 10.14
As you may have heard, Apple introduced a new Dark Mode in macOS Mojave. With this update, VPN Tracker 365 now also supports this sleek new UI option. Take care of your eyes, stay better focused on your work and simply enjoy a darker interface – VPN Tracker now looks gorgeous in Dark Mode.
To feel all the advantages of Dark Mode activate it under System Preferences > General > Appearance.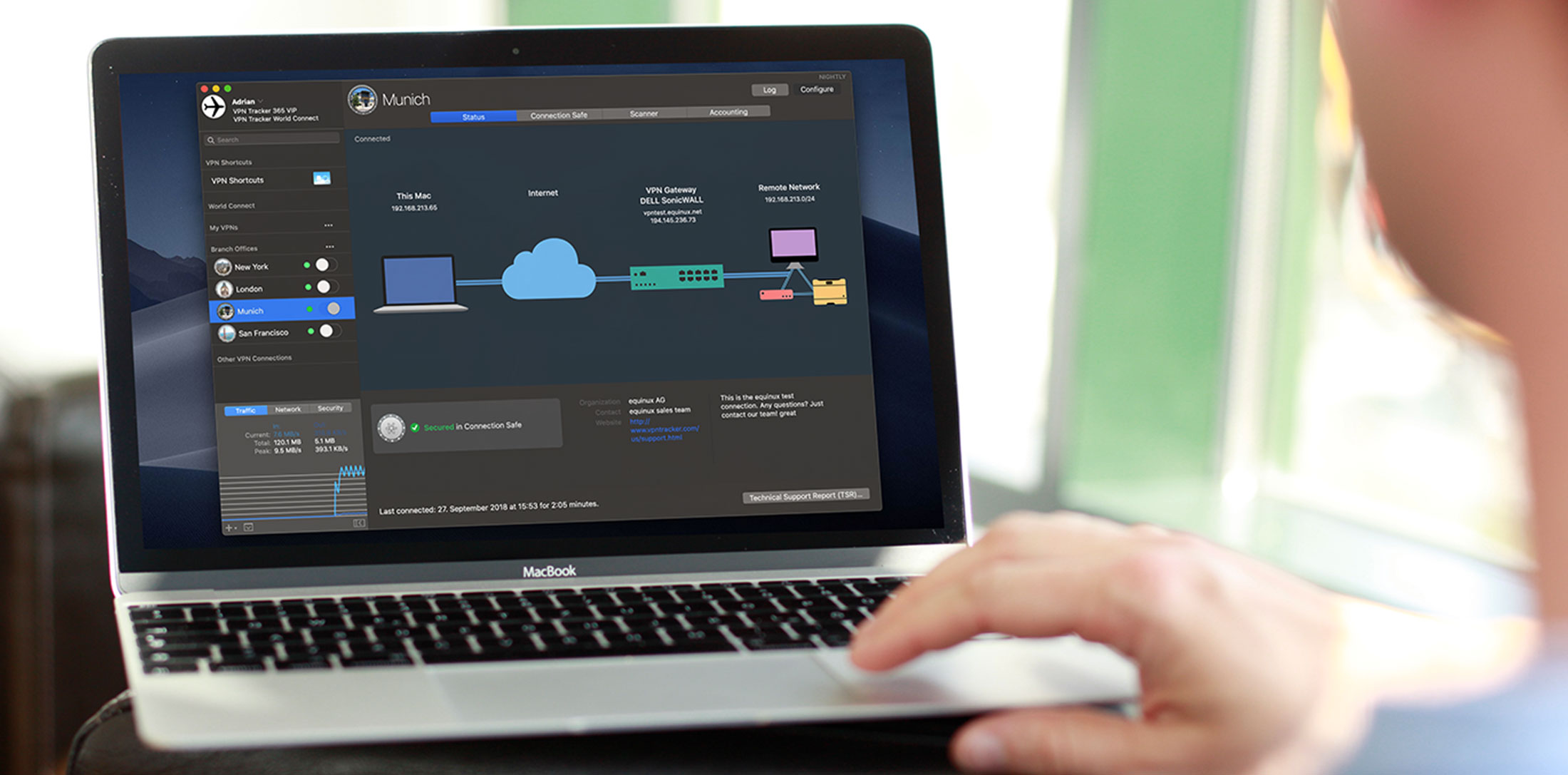 We've also made some UI improvements and even added alternative device vendor logos to work smoothly with macOS Mojave and it's Dark Mode. And more good news for Mojave users –  we've also updated VPN Shortcuts and automatically opening at login to work with Mojave's new security requirements, so they will now work as expected. Read More