Urgently need to access an important client VPN connection but...
You don't have the latest connection file?
You've misplaced your user credentials?
Your colleague has changed the Pre-Shared Key and can't be reached?
Sound familiar? As an IT consultant or solution provider, every minute wasted chasing up the latest connection details or searching for login credentials is valuable time you could be spending working with clients and delivering your services effectively.
Here's where VPN Tracker 365 comes in...
Transform your client VPN workflow with TeamCloud
Say goodbye to the old world of searching through emails and chat threads for information, sending clunky connection files back and forth, and chasing up missing information from colleagues.
Instead, get to know a new, smoother, cloud-based way of working - with VPN Tracker 365 TeamCloud: A centralized security management solution optimized for network admins and IT consultants.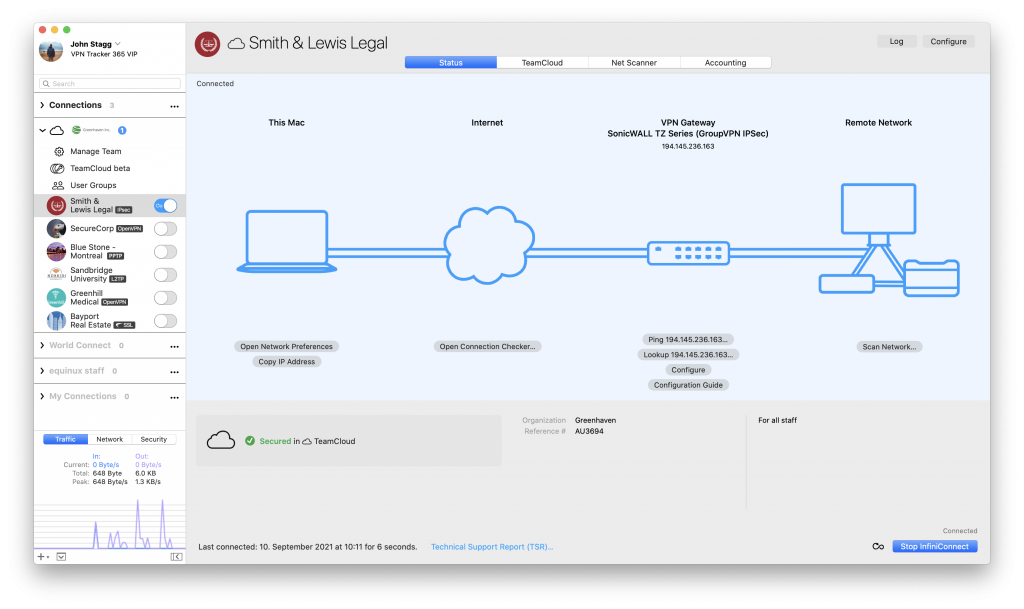 What is TeamCloud and why do I need it?
VPN Tracker 365 TeamCloud is a cloud-based security management solution, featuring the highest end-to-end encryption standards to keep your clients' connection data secure.
TeamCloud gives consultants and solution providers working with customer VPN connections a huge productivity boost:
Securely share client connections with colleagues in the cloud (no more exporting connection files!)
Changes to connections on either end are automatically shared with your Team, so everyone always has the latest settings
One shared workspace for everything: Join your clients' teams and share pre-configured connections with them
The right choice for modern consultancy firms
With VPN Tracker 365 TeamCloud, you and your colleagues have access to all your essential client connections in one secure location:
One VPN client, support for all major protocols, including IPSec, OpenVPN, L2TP, SonicWALL SSL, Windows SSTP, Cisco AnyConnect (Beta), Fortinet SSL, etc.
Connect to multiple VPNs at one time
Productive workflow: Scan networks and use Shortcuts - all in VPN Tracker 365
Create User Groups to grant and restrict access to connections
Included features vary by edition, learn more in our Buyer's Guide.
Getting started with TeamCloud
VPN Tracker 365 offers flexible, per-user licensing and access to TeamCloud consultant features is available at two price tiers, depending on the size and scale of your organisation:
For IT solution providers and consulting firms: VPN Tracker 365 Consultant offers support for up to 200 TeamCloud connections.
For freelance consultants and smaller agencies with fewer clients: VPN Tracker 365 VIP offers support for up to 15 TeamCloud connections.
You can compare all editions in our comprehensive Buyer's Guide.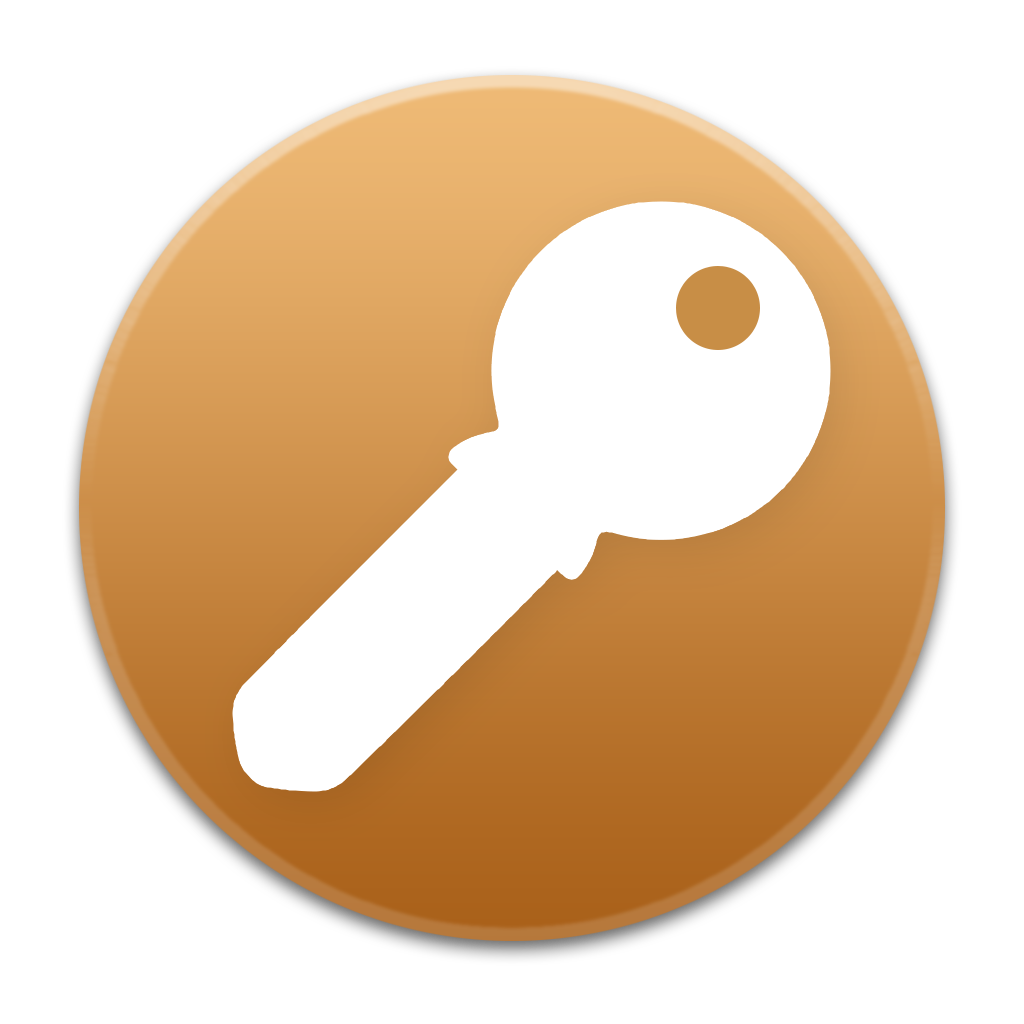 Start testing VPN Tracker 365 TeamCloud today:
VPN Tracker securely connects thousands of Macs worldwide with VPNs every day. VPN Tracker was developed from the ground up in our head office in Munich. You can trust in our long experience working with advanced VPN technology.