With remote work becoming increasingly more important, it's critical that you have the equipment you need. Alongside other factors, a good VPN gateway for remote work is essential in enabling your team to securely connect to the office network and work from home productively.
This guide takes you through everything you need to know about choosing a VPN gateway for remote work, as well as how to set up your VPN on your chosen device…
What do I need to move my team to remote work?
Before we begin, let's quickly review what you'll need to get your team working from home:
A VPN Gateway connected your internal network
Each employee uses their own Internet Connection
The employee connects via a VPN Client such as VPN Tracker 365 running on their Mac

What to look for in a VPN gateway for remote work
While there is no "one size fits all" solution, here are some key factors to think about when weighing up your options:
Gateway Type
You can typically find two types of VPN gateways: All-in-one routers with VPN support, or dedicated VPN firewalls.
Dedicated VPN Firewalls typically offer more advanced security features and are designed for larger offices. For a smaller office, an all-in-one router with VPN support is easier to configure but will mean replacing your existing equiment.
Action: Decide whether a router or firewall is better suited to your current network setup.
Business vs. Consumer
VPN gateways tend to vary between business- and consumer-level and offer different features respectively. If you're a small team with 1-3 people connecting, a consumer-level router with VPN support may be enough for your needs. For larger teams, you'll want to look for a business-level product that has more processing power to support more VPN users simultaneously.
Action: Weigh up your business' needs and determine which type of VPN device you are going to search for.
How many users are supported?
Many businesses will have to configure more than one VPN connection to suit different users and their specific use-cases. If this is the case for your business, it is important that you check whether the VPN gateway offers support for multiple connections.
Action: If it is likely that you will be setting up more than one VPN connection, make sure to look exclusively at VPN devices which support multiple connections.
Tech Specs
VPN gateways differ massively in terms of their technical specification. Depending on the size and nature of your business, many of the more advanced features offered may not even be relevant.
Action: List the features which are most important for your company and cross-reference these with the gateways's spec.
As well as multiple connection support, some other important features to look out for may include:
Supported VPN protocols: E.g. IPSec, OpenVPN, L2TP, PPTP, etc.
VPN throughput: The higher the throughput, the faster and better the connection will be.
Processor: The faster your VPN gateway's processor, the better. A fast processer will make sure your device can handle the demand and allow remote workers to make full use of their internet connection speeds.
Price
VPN gateways vary in price, costing anything from hundreds to thousands of dollars, depending on how many users they support, their performance and other features.
Action: Be sure to shop around and compare prices of multiple retailers.
Support
Finally, your VPN gateway is a crucial part of your company's network infrastructure. Should you encounter any issues, it's important that you are able to quickly get the guidance you need from the manufacturer so you can get things up and running again.
Action: Check the support options on the manufacturer's website and try to research customer reviews before making your final decision.
Which options are out there?
When it comes to finding the best VPN gateway for remote work, there are many options to choose from. Below we've listed some of the most popular choices among our customers, but of course it's down to you to find the gateway which is right for your business.
Popular consumer/small business gateways include: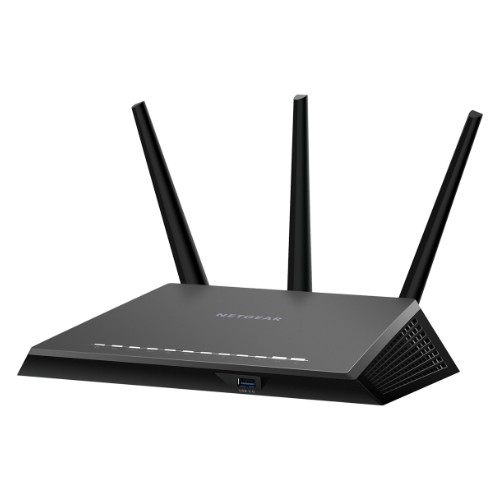 NETGEAR Nighthawk AC1900 R7000
A solid all-in-one choice that offers OpenVPN support, good WiFi coverage and decent performance. Only supports one VPN connection, so suited for individuals wishing to connect to their office.
Key features:
Easy setup
Support for OpenVPN connections
Supports one VPN connection

WiFi: Supports AC WiFI speeds up to 1300 Mbps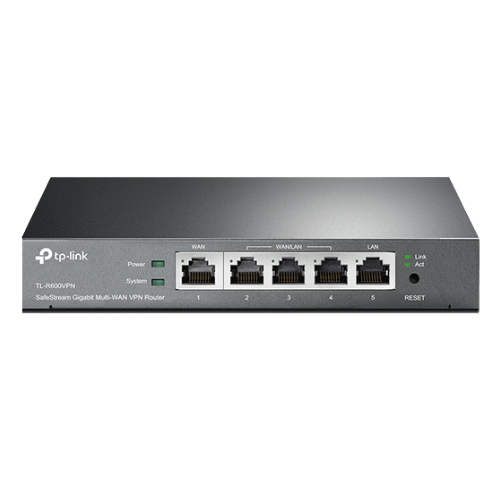 TP Link Safestream TL-R600VPN
A solid, affordable choice for small businesses. This device supports a range of VPN protocols and up to 20 users simultaneously.
Key features:
Support for IPSec, L2TP and PPTP VPN protocols
Supports up to 20 VPN users
Affordable: Under $100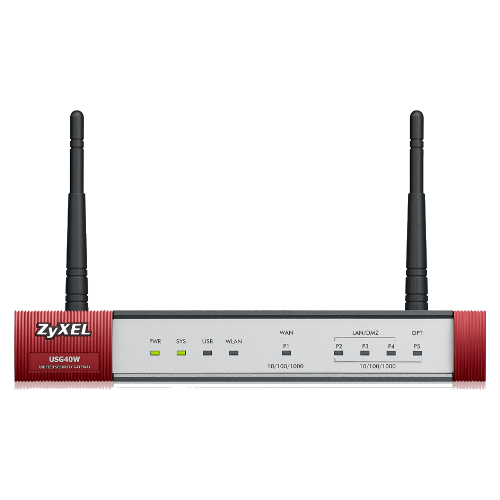 ZyXEL USG40W Unified Security Gateway
With support for WiFi and up to 20 VPN users, this is a great all in one VPN solution for small business users able to spend a little extra.
Key features:
All-in-one UTM Firewall with WiFi

Support for IPSec and L2TP VPN protocols
Supports up to 20 VPN users
100 Mbps VPN throughput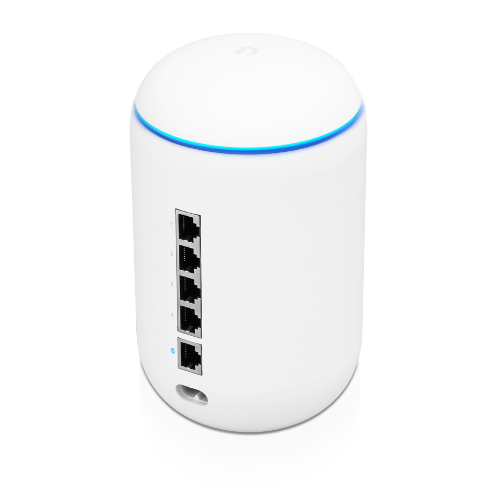 Ubiquiti UniFi Dream Machine (UDM)
Also an all-in-one device, this prosumer gateway solution is another solid choice for smaller businesses.
Extendable system that offers best-in-class WiFi coverage options
Easy-to-use cloud-based management solution
Powerful 1.7 GHz Quad-Core Processor
Popular business/enterprise gateways include: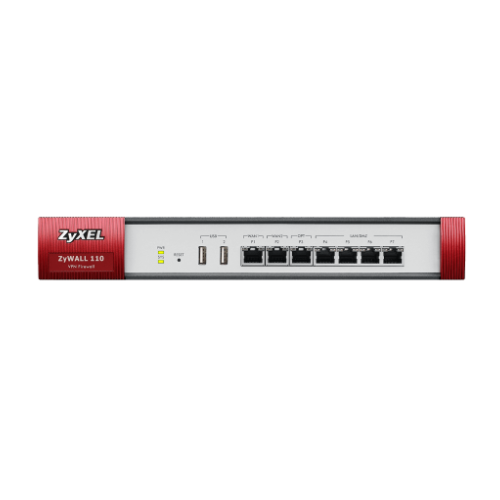 ZyXEL ZyWALL 110 Business Firewall
ZyXEL's ZyWALL series offers great performance, robust VPN support and can be easily extended with ZyXEL wireless AP solutions for WiFi coverage.
Key features:
Support for IPSec and L2TP VPN protocols
Supports up to 100 VPN users
400 Mbps VPN throughput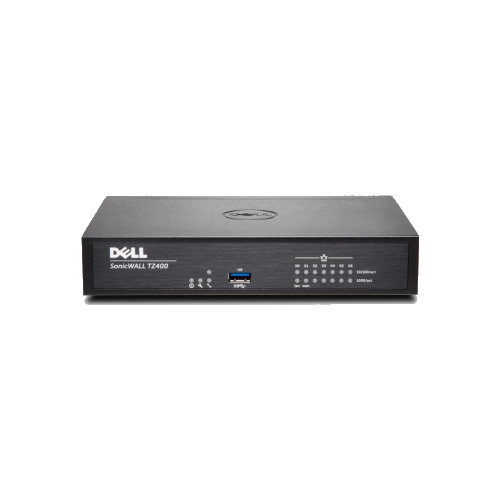 SonicWALL TZ400
As one of the most popular choices amongst VPN Tracker customers, SonicWALL's TZ-series is a great choice offering excellent performance and advanced security features.
Thanks to SonicWALL Simple Client Provisioning support in VPN Tracker, your VPN will be set up in no time.
Key features:
SonicWALL Simple Client Provisioning makes connecting with VPN Tracker really easy

Supports up to

25 VPN users

900 Mbps VPN throughput

4 x 800 MHz processors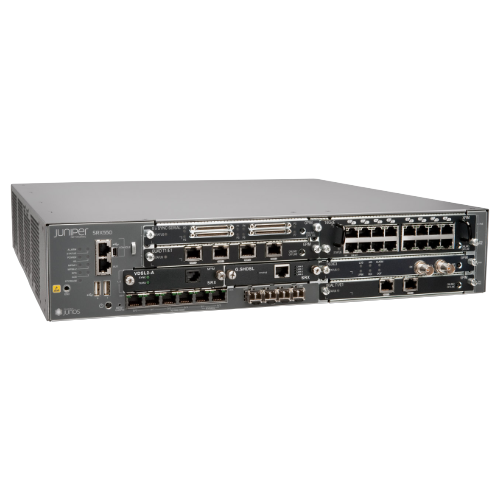 Juniper SRX550 Enterprise Firewall
The Juniper SRX550 is a high end, business-level gateway aimed at mid to large branch locations. The impressive spec of this model means it doesn't come cheap, but there are other lower-spec models available in the SRX series.
Key features:
Supports IPSec VPN connections
Support for up to 2000 VPN users
1.0 Gbps VPN throughput
How to configure a VPN connection for your VPN gateway
Now you've chosen your VPN gateway, it's time for you to configure your VPN connection. With step-by-step configuration guides for 300+ VPN routers, VPN Tracker makes this easy. You can find configuration guides for all leading gateway manufacturers here.
To get set up:
Find your guide in the list,
Follow the steps to configure the VPN connection for your team.
Learn more about VPN Tracker on our website, or contact us directly for a quote or if you have any questions.
Disclaimer: Some of the links included in this blog post are affiliate links.