SSL VPN and IPSec VPN are both popular options for a standard company VPN connection, but which of the two will give you the best results?
With more and more of us relying on a VPN to connect to essential services whilst working from home, it's important to take a closer look at the options available to us. For most business users, an SSL or IPSec VPN connection will be the norm. However, when it comes to SSL vs IPSec, there is one protocol that comes out on top.
Why is SSL slower than IPSec VPN?
If you use an SSL VPN connection to connect to your office network, you'll likely be familiar with lower connection speeds, poor ping times, and overall latency issues, but have you ever wondered why?
SSL VPN runs on the application layer, aka the top layer of the OSI (open systems interconnection) Model. This means it requires more overhead to negotiate connections.
The decryption process for data transferred between server and client via an SSL connection also requires more processing power which can also slow down the connection – it's not a huge issue on modern machines, but all this extra work does add up.
Get 3x Faster VPN with IPSec
For a faster connection that is just as secure, we recommended changing from SSL VPN to IPSec VPN.
In comparison to SSL VPN, IPSec is able to offer much faster connection speeds as it runs on the network layer – level 3 of the OSI – meaning it's much closer to the physical hardware:
Our method:
We put the theory to the test: A SonicWALL VPN gateway was configured with both IPsec and SSL VPN connections and connected from the exact same Mac and network environment.
In our tests, the IPSec connection in VPN Tracker offered over 3x higher download and upload speeds, plus much better latency while carrying out everyday tasks.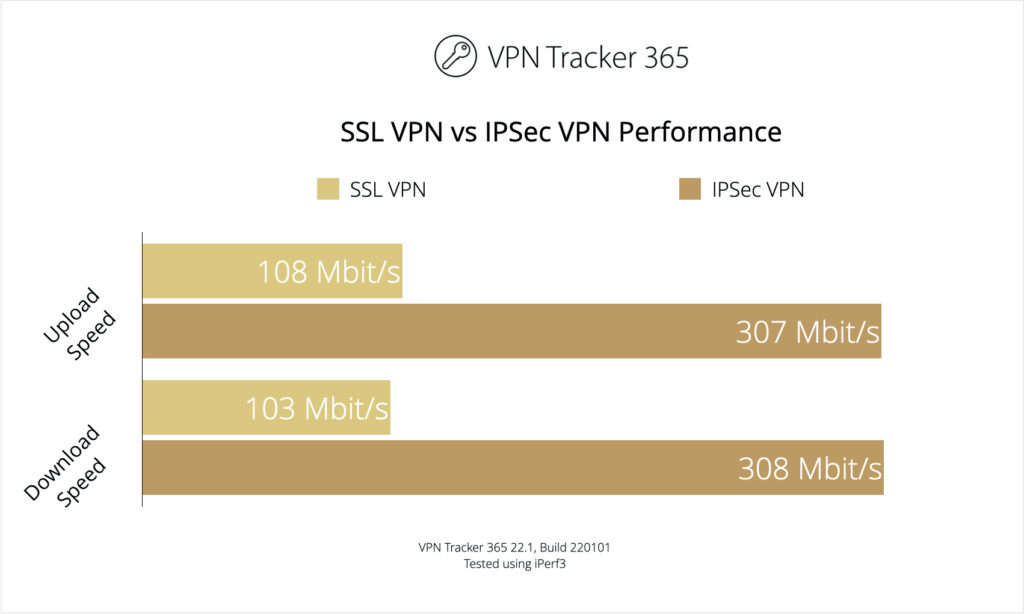 Even if you aren't downloading huge amounts of data, the difference in latency means a sluggish SSL VPN experience can feel much snappier using IPsec.
Your next steps for faster VPN speeds:
Check whether your VPN gateway offers support for IPSec VPN – most leading manufacturers do!
Set up a VPN connection based on IPSec VPN protocol (tip: refer to our configuration guides for your VPN gateway)
Download VPN Tracker and use the configuration guide to quickly set up your existing VPN connection
P.S. If it's a work VPN, reach out to your network admin and see if your gateway already has IPsec VPN support, or if that's an option they can enable.
Configuring an IPSec VPN connection in VPN Tracker 365
VPN Tracker offers full support for all major VPN protocols – including IPSec VPN.
Flexible VPN configuration options
Choose to configure a device-specific IPSec VPN connection, i.e. for your SonicWALL, Cisco or Fortinet gateway using our tailored device profiles, or set up a custom IPSec VPN connection with your unique configuration requirements.
With additional support for SonicWALL Simple Client Provisioning, Cisco EasyVPN and Mode Config, IPSec VPN setup in VPN Tracker is just as simple as configuring an SSL VPN – with the added speed bonus!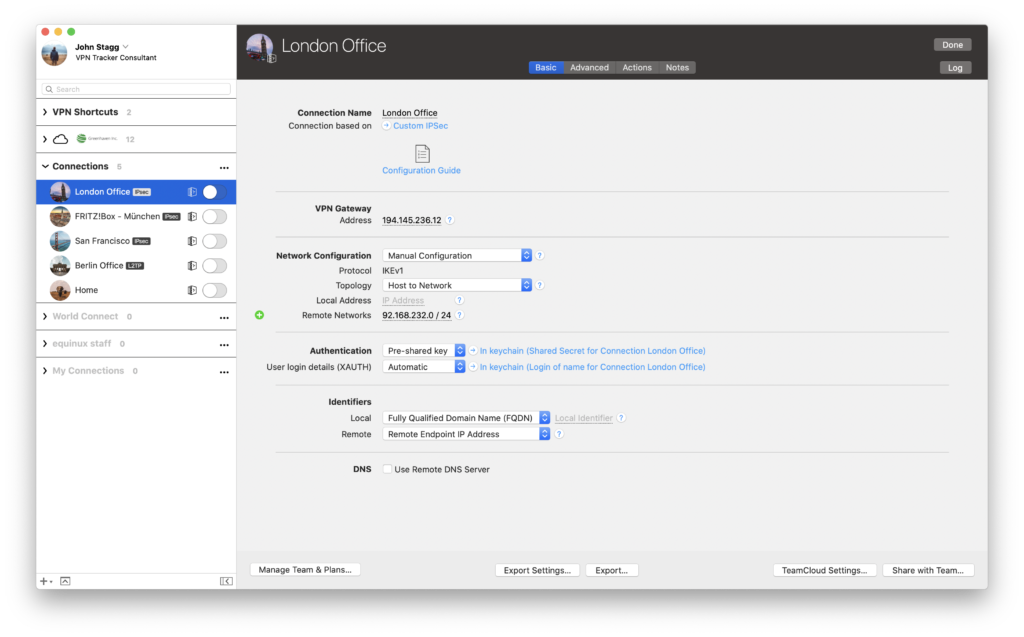 Check out this guide on configuring an IPSec VPN connection to use on your Mac.
SSL or IPSec VPN for my iPhone and iPad?
Mobile user? We've also got you covered. Fast connection speeds are more important than ever when connecting on the go using your iPhone or iPad.
VPN Tracker for iOS offers mobile users no-config (yes, you read that correctly!), lightning-fast VPN for iPhone and iPad. In fact, initial speed tests have shown that VPN Tracker for iOS performs up to 2x faster than SonicWALL's own VPN client.
"VPN Tracker for iOS will be great, because it allows me to connect using IPSec that is already working in all environments and I can share my connection sets with my MacBook." - Mario Celso Pereira Jr, IT Manager.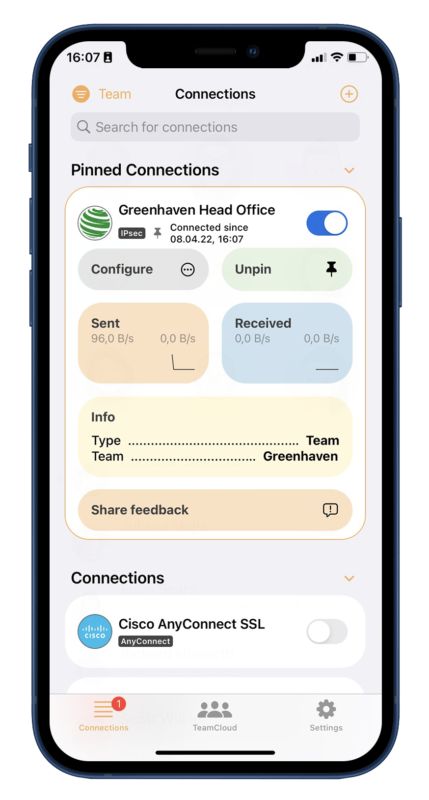 ---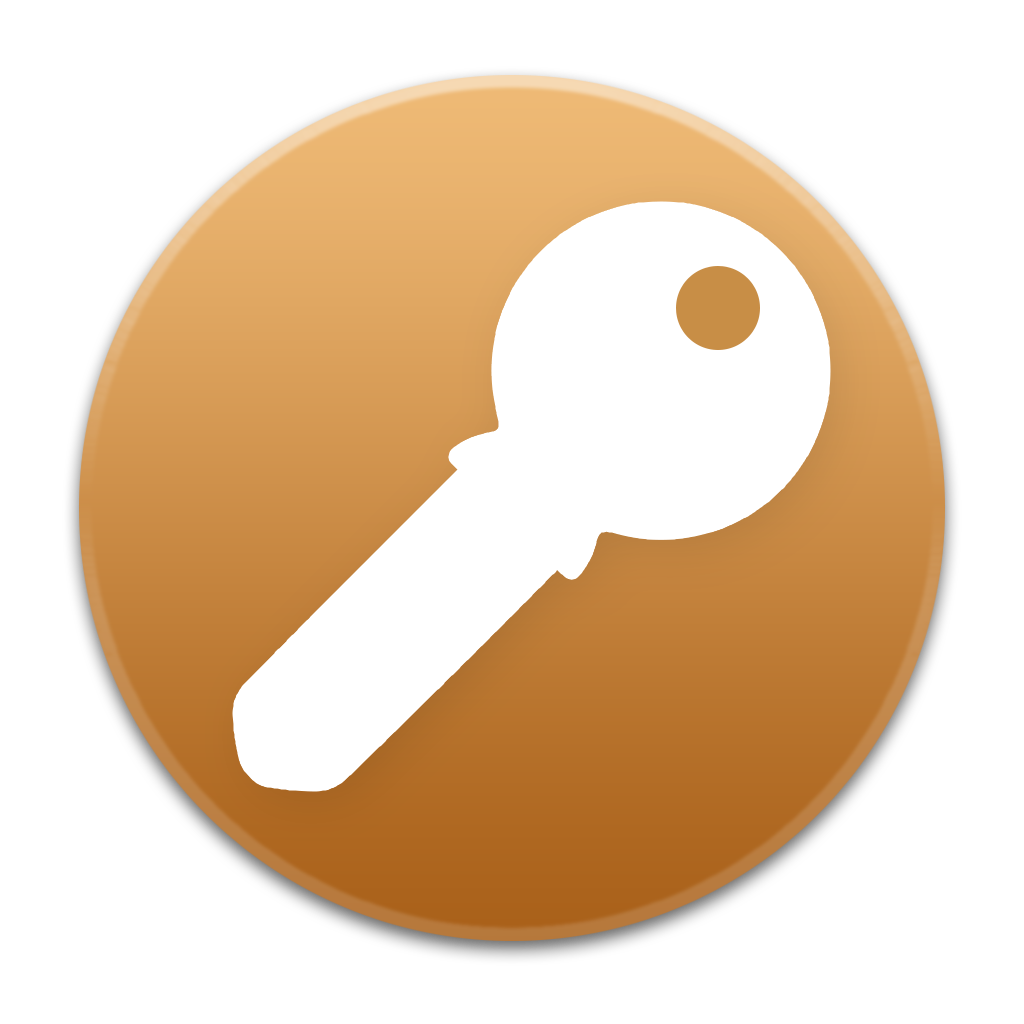 Trust the #1 VPN client for macOS:
VPN Tracker 365 securely connects thousands of Macs worldwide with VPNs every day. VPN Tracker was developed from the ground up in our head office in Munich. You can trust in our long experience working with advanced VPN technology.