Increasing numbers of organizations are moving parts of their IT infrastructure to Amazon's AWS cloud. It provides great reliability, flexibility and easily scales up as your organization grows. Amazon's Virtual Private Cloud (VPC) makes it easy to set up multiple services in one virtual network on AWS.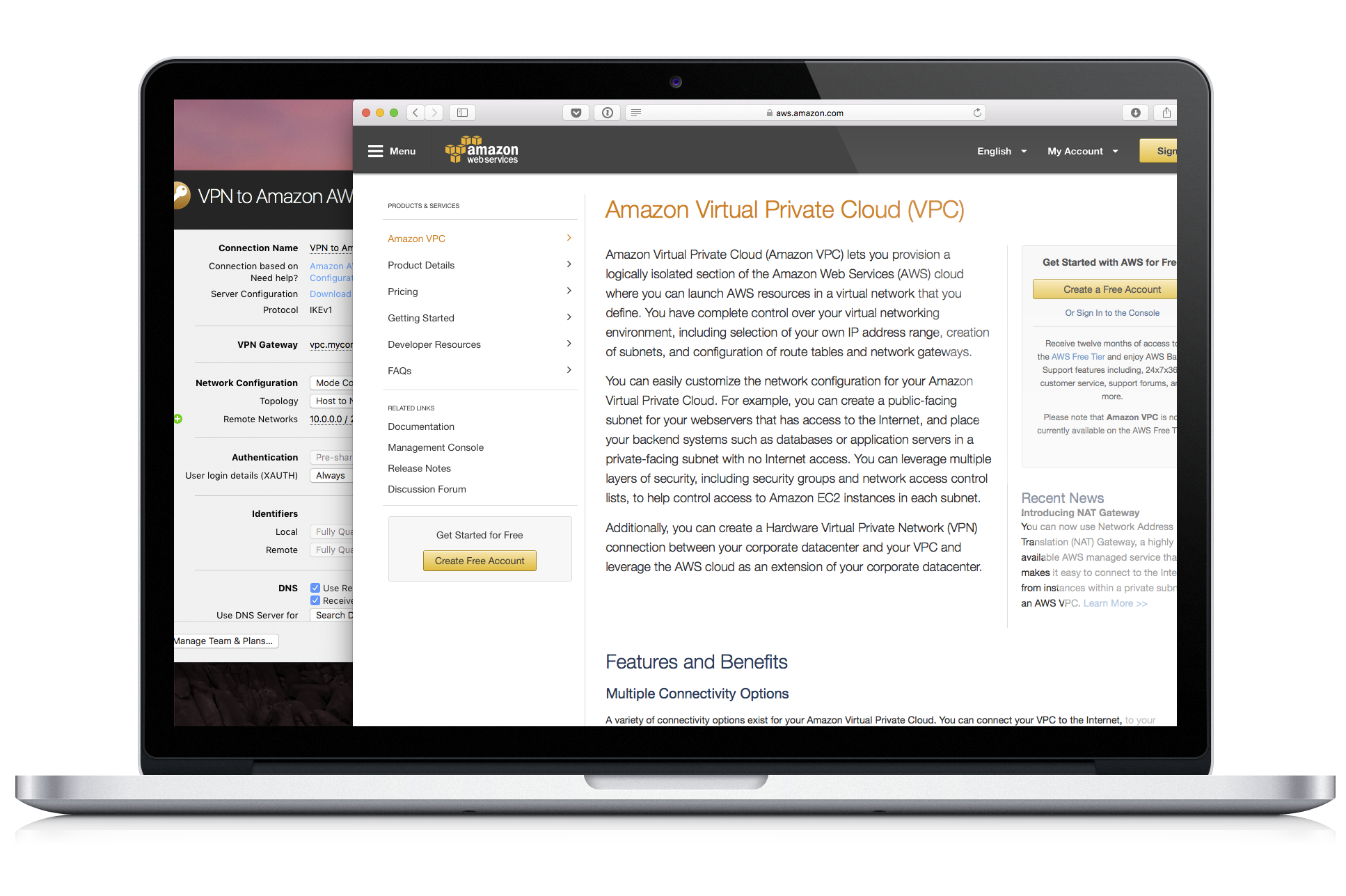 But as essential data and services move to AWS, it's important that you and your employees can access them securely over an encrypted connection.
How to create a VPN server for Amazon AWS VPC
VPN Tracker 365 now offers a built-in Configuration for AWS VPC and will walk you through creating a VPN server on AWS, configuring it for maximum security and finally creates a configuration you can simply upload to AWS.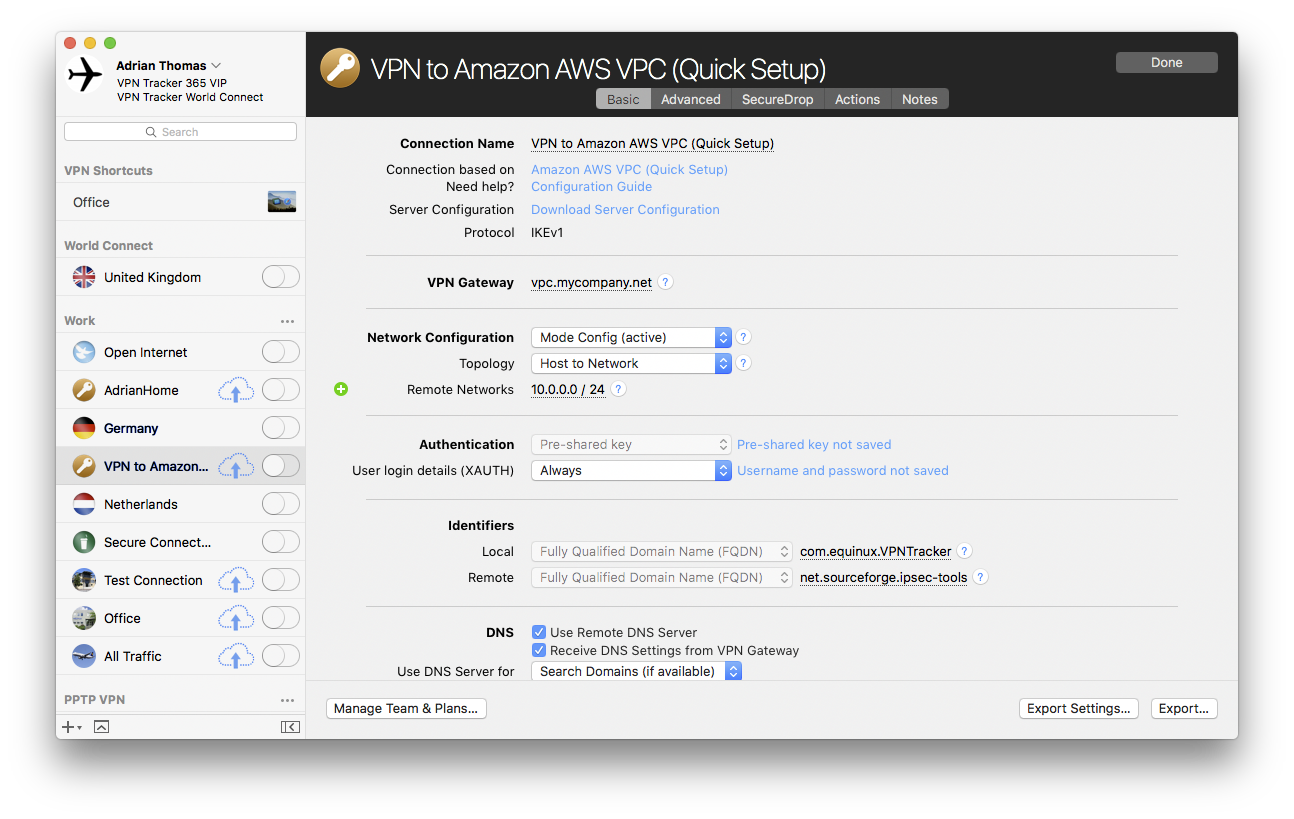 Here's how:
Create a new Company Connection and choose Amazon > AWS VPC as your profile
Open the Configuration Guide and follow the steps to set-up your VPN server on AWS
Finish configuring VPN Tracker
Export and upload the server configuration file to AWS
Done! Then create some VPN Shortcuts in VPN Tracker to make accessing your services over VPN as easy as clicking.
Download VPN Tracker 365 today to get set up with your Amazon AWS VPC VPN server.