Today we are thrilled to be introducing TeamCloud: a centralized security management solution for teams using VPN Tracker 365.
Along with TeamCloud, we're also introducing two new VPN Tracker editions for easier team management. Here's everything you need to know...
Introducing TeamCloud (Beta)
VPN Tracker 365 TeamCloud (Beta) is a centralized, cloud-based security management solution for teams, featuring the highest end-to-end encryption standards to keep your connection data secure.
Share and roll-out pre-configured VPN connections and Shortcuts
Change VPN connection settings remotely
Centrally manage endpoint security settings (coming later)

How will TeamCloud help your Team?
TeamCloud streamlines endpoint security management for companies.
Whether you're onboarding new team members, switching to a remote work setup or implementing key security changes across your team, TeamCloud allows you to securely and seamlessly manage connections and security - with no end-user action required.
TeamCloud features:
Deploy VPN connections & Shortcuts to your team instantly using secure end-to-end encryption
Update connections and automatically roll out changes across your team
Instantly delete connections from users' devices with Remote Connection Wipe
Determine and configure endpoint security settings (coming later)
TeamCloud benefits for consultants (Pro and VIP)
TeamCloud will also give consultants working with customer VPN connections a huge productivity boost:
Easily share client connections with colleagues via one shared, central workspace
Any changes to connections are automatically shared with your Team, so everyone always has the latest settings
Support for up to 15 teams (with VPN Tracker 365 VIP): Join your client's team and share a pre-configured connection with them
No more exporting connection files, no more outdated settings - just one shared set of up-to-date VPN connections.
Who can use TeamCloud?
TeamCloud is available for all existing VPN Tracker 365 users. The included features and storage depends on which plan you have:
VPN Tracker 365 VIP: Manage 15 connections or Shortcuts for a team, share with up to 15 teams
VPN Tracker 365 Pro: Manage 5 connections or Shortcuts for a single team
VPN Tracker 365: Receive 1 connection or Shortcuts from a single team
New VPN Tracker 365 Editions for Teams
Today, we are also adding two new editions, specifically designed for TeamCloud:
VPN Tracker 365 Team Member
and
VPN Tracker 365 Team Member Plus
If you are rolling out connections using TeamCloud, Team Member and Team Member Plus are great choices for the regular members on your team to use a connection. They support TeamCloud connections using any VPN protocol available in VPN Tracker 365.
Important: To use VPN Tracker 365 Team Member or Team Member Plus, you need to be part of a team where someone has VPN Tracker 365 Pro or VIP and has set up a TeamCloud connection. These plans are exclusively for Teams and can only receive VPN connections. They can't be used standalone to create connections.
Which plan is right for my team?
A VPN Tracker 365 Team Member plan supports using one VPN connection in TeamCloud and is therefore a good choice for a regular user connecting to a single company VPN, e.g. from a home office setup.
With support for up to 5 connections, a VPN Tracker 365 Team Member Plus plan is the better option for users with slightly more advanced requirements: I.e. connecting to multiple branch offices. Added pro features such as InfiniConnect, Personal Safe for Shortcuts and Advanced Connection Checker also make this plan option the right choice for managers, team leaders, travelling sales agents and non-technical executives.
Both new licenses allow the use of all supported protocols - including PPTP connections on Big Sur.
Need to configure connections or manage a team?
In order to set up VPN connections to share with your team, you will need a VPN Tracker 365 Pro or VIP license. These are best suited to admins and technical users who need to make changes to security settings or connection configuration.
Example: An admin for one small team of users with fewer advanced VPN requirements needs a VPN Tracker 365 Pro or VIP plan. For network admins and consultants managing multiple teams of users, a VPN Tracker 365 VIP plan which includes features such as multi-team support and Corporate Branding is the right choice.
For a complete overview of which features are available with which licenses, please refer to our Editions Guide.
How to Use TeamCloud (Beta)
Setting up TeamCloud for your team is really straightforward. Get started by sharing your first VPN connection with team members.
What you need:
Sharing VPN Connections in TeamCloud
Once you have configured a connection, you can share it with team members:
In the "Status" or "Configure" view, choose "Share with Team..."
Select your sharing options
Share with your Team
That's it.
Your connection will be shared using secure end-to-end encryption, so each Team member will get their own encrypted copy of the connection, that only they can access: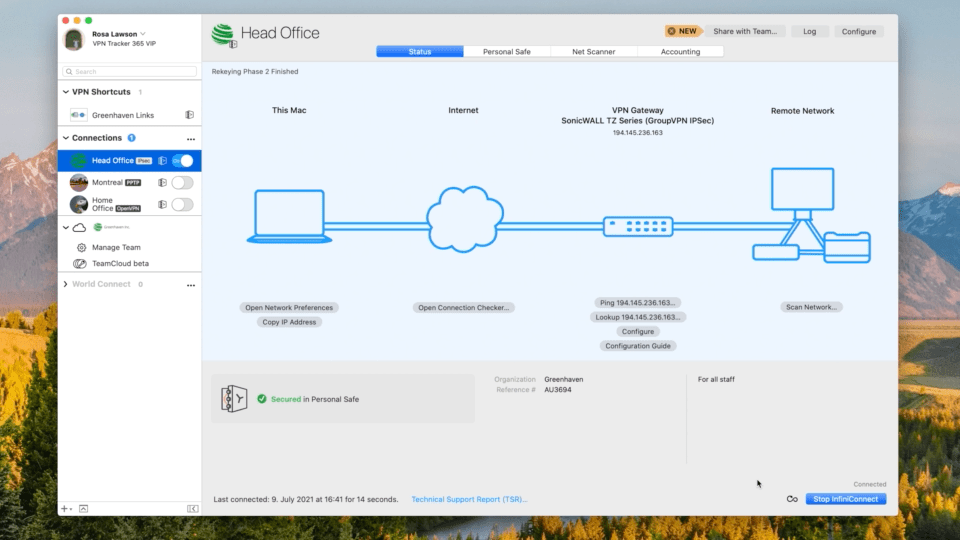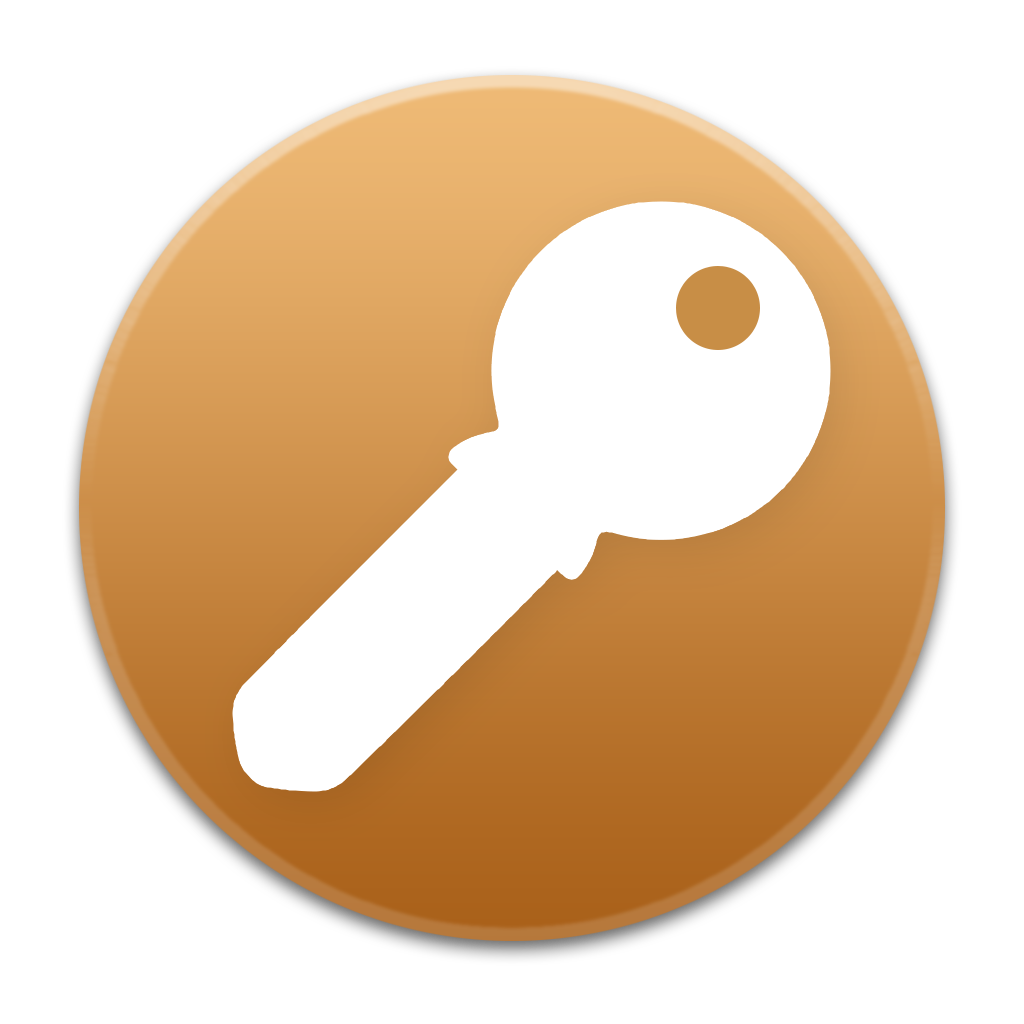 Trust the #1 VPN client for macOS:
VPN Tracker securely connects thousands of Macs worldwide with VPNs every day. VPN Tracker was developed from the ground up in our head office in Munich. You can trust in our long experience working with advanced VPN technology.