For years VPN Tracker has been the best solution on the Mac for SonicWALL IPsec VPNs. Today we're proud to introduce SonicWALL SSL VPN support – a new protocol option now available with VPN Tracker 365.
What is new?
VPN Tracker 365 now offers support for SonicWALL SSL appliances.
Similar to OpenVPN connections, users with a regular VPN Tracker 365 plan can create and use one SonicWALL SSL connection. However, it is sufficient for most of the VPN users. VPN professionals with VPN Tracker 365 PRO or VIP can create and use several connections simultaneously , making it possible to connect to multiple customers or offices.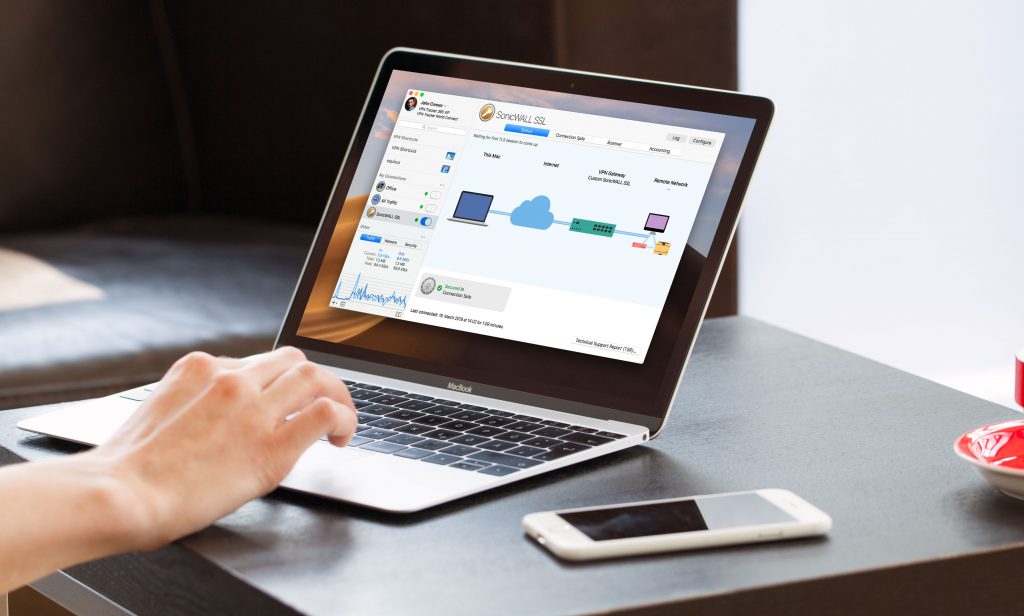 One VPN client, multiple protocols
Starting with 19.2 update, VPN Tracker 365 offers a simple and extremely effective way of deploying and managing SonicWALL SSL VPN connections for Mac users.
In addition, VPN Tracker 365 supports all other major VPN protocols. Therefore you can connect to over 300 IPSec, PPTP, L2TP and OpenVPN gateways and use those connections alongside your SonicWALL SSL connections.

Moreover, as a VPN Tracker 365 customer, you can benefit from the full range of our exclusive features, including Team Management, Connection Safe, Remote Connection Wipe and VPN Shortcuts.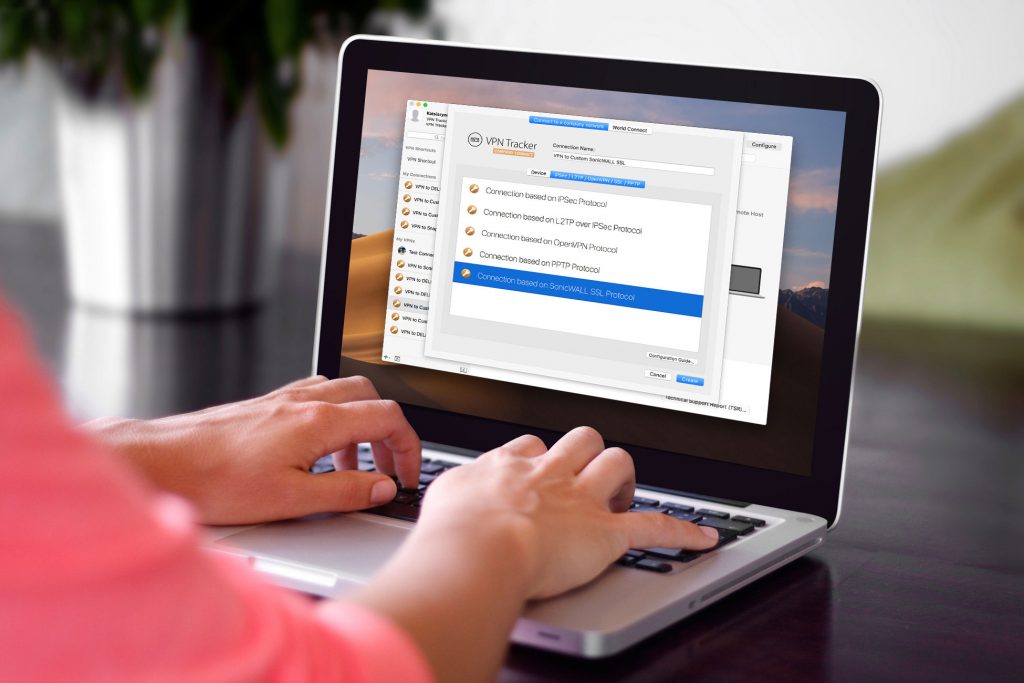 How to get started with SonicWALL SSL?

As always, it is really easy to get started with this new VPN Tracker version. Just follow these simple steps to add your SSL connections:

Download VPN Tracker 365 from our website if you still don't have it. If you are an existing user, launch VPN Tracker 365 on your Mac, go to "VPN Tracker 365" > "Check for updates" and install the latest version 19.2.
After that go to "File" > "New" > "Company Connection…"
Here go to the tab "IPSec/L2TP/OpenVPN/SSL/PPTP" and choose "Connection based on SonicWALL SSL Protocol". Click "Create", enter your settings and you are ready to go!