Our VPN Tracker team had a really productive start in 2019. We've already released two VPN Tracker updates 19.0 and 19.1 to secure your privacy and are excited to share them with you.
Locked Connection
Now it is even more comfortable to work with the exported connections (this feature is available in VPN Tracker 365 PRO and VIP editions). Locking a VPN connection is a great way to protect your colleagues from accidentally ruining the settings. However sometimes you may need to change the preferences, for example, due to employee's moving to another office. Of course you can change the whole connection and re-share it, but often it is much easier to adjust it on one particular device.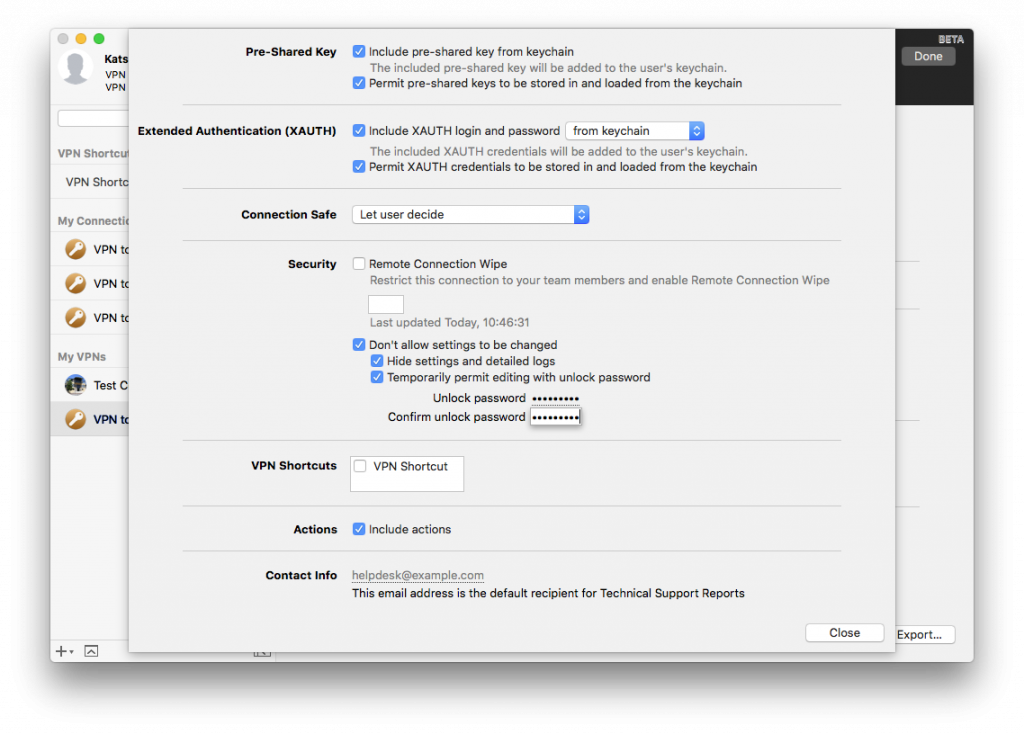 This update fixes a few bugs, so you can reliably set an unlock password before sharing the connection to add an extra level of privacy protection. So next time you're at someone's desk and need to make an edit to the connection, just unlock it to make changes.
Please note that connections with locked settings exported from older VPN Tracker versions need to be re-exported with this version.

Conflicting networks
You have already set the preferences to resolve issues with overlapping networks? If you have changed your mind, there is an easy way to cancel them. Simply go to Preferences -> Networks and reset previous choices.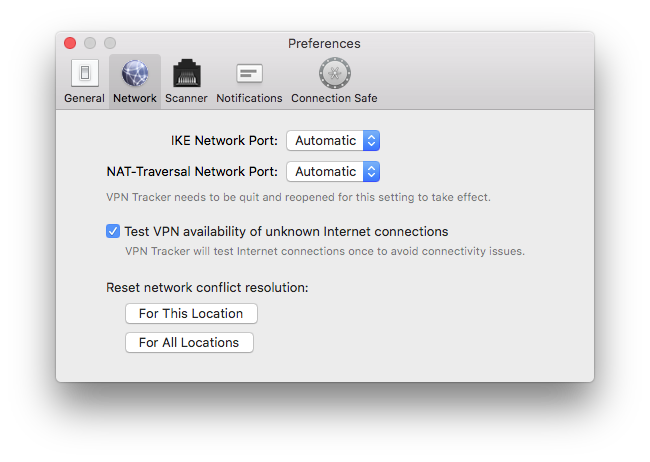 UI improvements
The updates also include tiny, but helpful UI changes. Check them out!

Added Dark Mode support to license window.
Locked Connections that can't be unlocked no longer show the lock icon.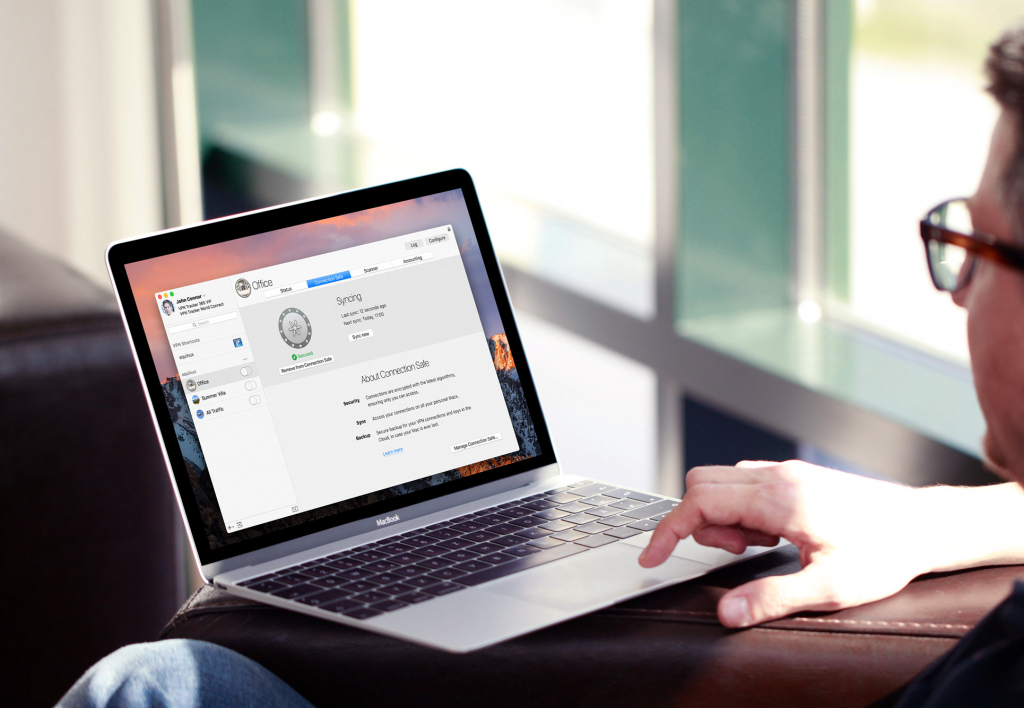 We also improved a login process for all VPN protocols and added a safeguard to prevent a system failure while transferring a certain kind of network traffic. So no more black screen danger!

You can also check our full official release notes here.
Stay tuned, as we are preparing something really amazing for you this spring...