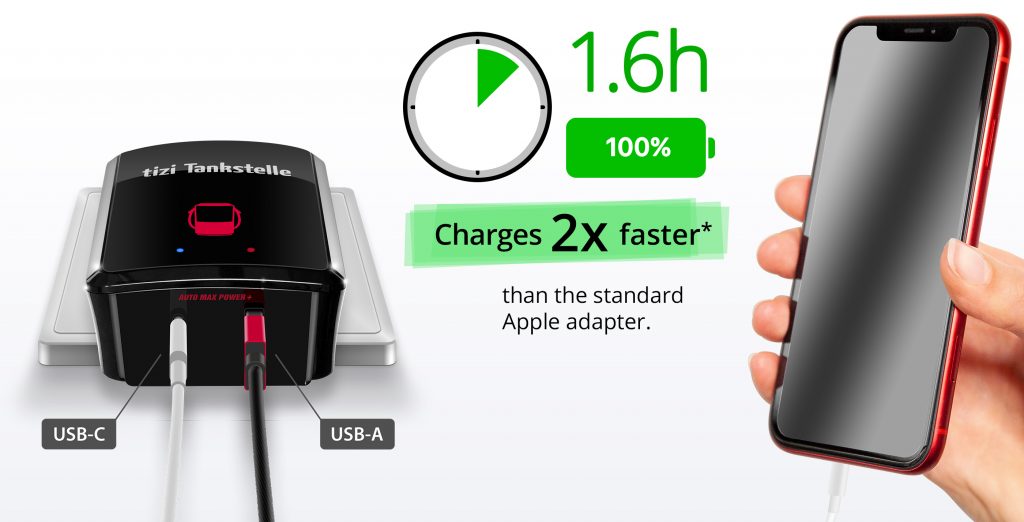 Following the recent release of the brand new iPhone XR and XS models, we wanted to check out what's new and how they perform in comparison to each other. One of the most interesting facts you'll notice is, when comparing the technical data of the new iPhone XR with that of the iPhone XS and XS Max, the iPhone XR battery actually lasts 2-3 hours longer (with up to 15 hours of internet use.)
All of this is interesting, but what we really wanted to know is how the new iPhones compare in terms of charging speed... According to Apple, all new iPhones support "Fast Charging" (albeit only when using a Lightning to USB-C cable in combination with a charging device which also supports Fast Charging.)
Our tizi Power chargers with USB-C all support Fast Charging for iPhones.
For this reason we couldn't wait to get started with our test: How fast can the new iPhone XR be charged?
Shock result:
The iPhone XR charges faster than all the new iPhones!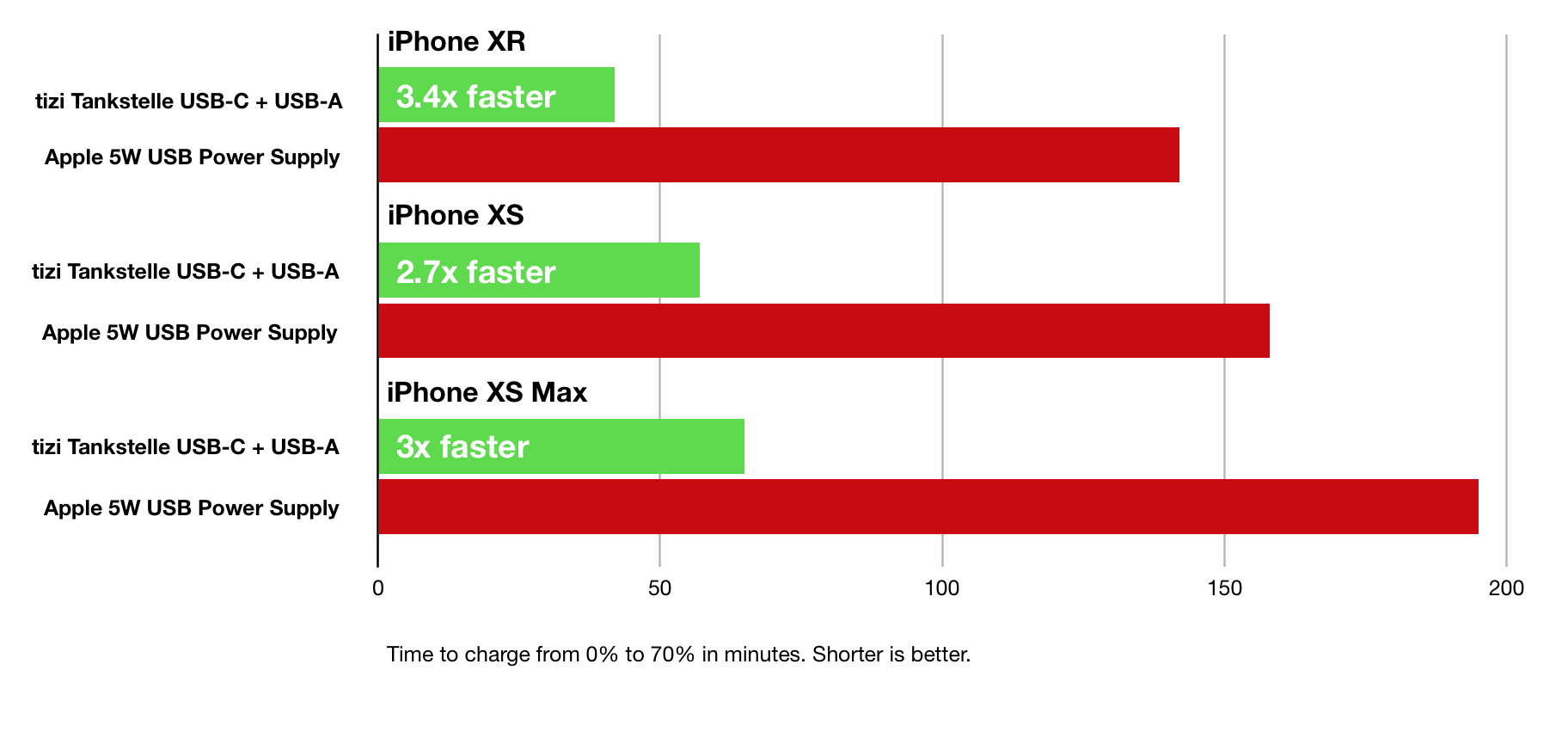 Charging results with the tizi Tankstelle USB-C + USB-A (30W)
In just 42 minutes the iPhone XR charges from 0% to 70%*
That's 3.4x faster than with the standard 5W Apple adapter (reaching 70% after 142 minutes)
In comparison:  charging the iPhone XS to 70% : 57 minutes; charging the iPhone XS Max to 70% : 65 minutes
After just 97 minutes the iPhone XR is fully charged!
The new iPhone XR has the longest battery life of all iPhones and also charges the quickest. Does this make it the ultimate iPhone for battery-hungry users?
We have proven that the standard Apple adapter doesn't do the awesome charging power of the new iPhone XR justice. 
All tizi power adapters with USB-C Power Delivery...
* Original tizi flip ULTRA Lightning-USB-C cable required. Important: Please only use Apple certified cables!