VPN Tracker 365 18.3 is now available! In this version our focus was on macOS Mojave compatibility, further enterprise options for Connection Safe and OpenVPN improvements.
Dark Mode Support for macOS Mojave 10.14
As you may have heard, Apple introduced a new Dark Mode in macOS Mojave. With this update, VPN Tracker 365 now also supports this sleek new UI option. Take care of your eyes, stay better focused on your work and simply enjoy a darker interface – VPN Tracker now looks gorgeous in Dark Mode.
To feel all the advantages of Dark Mode activate it under System Preferences > General > Appearance.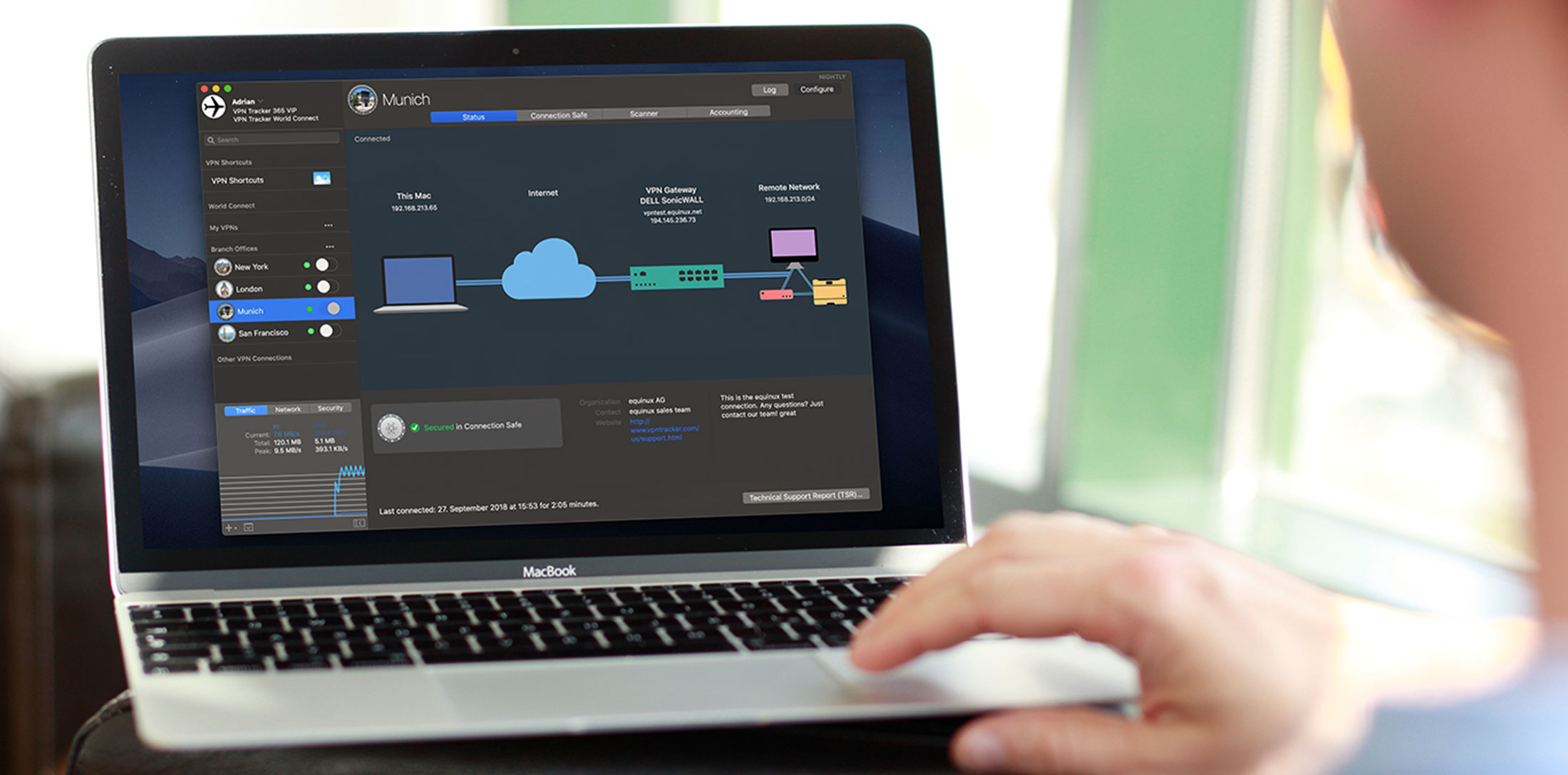 We've also made some UI improvements and even added alternative device vendor logos to work smoothly with macOS Mojave and it's Dark Mode. And more good news for Mojave users -  we've also updated VPN Shortcuts and automatically opening at login to work with Mojave's new security requirements, so they will now work as expected.
New Export Options for Connection Safe
We've already heard lots of positive reviews on our secure Connection Safe feature, and in this version we've added new controls for admins. 365 18.3 improves the enterprise controls for VPN admins, with additional control over exported connections.
Choose a preferred permission for user's Connection Safe when preparing a connection for export. There are 3 options now. You can either require a connection to be stored in Connection Safe automatically, prevent it from being added or simply let the user decide.

To have a look at this new feature go to Configure - Export settings in your administered connection.
Support for Routers Running DD-WRT 
With this update, we're introducing a support for routers running the popular source firmware DD-WRT with OpenVPN support. This means that we now support a whole range of new devices, provided you're running DD-WRT.
We've also prepared a detailed Configuration Guide to help you get started.

Trying to set-up another device? Check out our Device Support and Configuration guides page for assistance.
OpenVPN Improvements
With 365 18.3 we are introducing some improvements that will make it even easier to get started with an OpenVPN connection.
Here's what we've done:
Introduced Host to Everywhere support for OpenVPN connections

Added more configuration options for SonicWALL and OpenVPN devices

Fixed an issue where OpenVPN connections would not work after connecting

Made it easier to import your configuration files
Amazon Web Services Setup Improvement
As more and more organizations are moving their infrastructure to Amazon's AWS cloud, we are offering a full support of AWS VPC. You can find more info on the set-up in our earlier blogpost.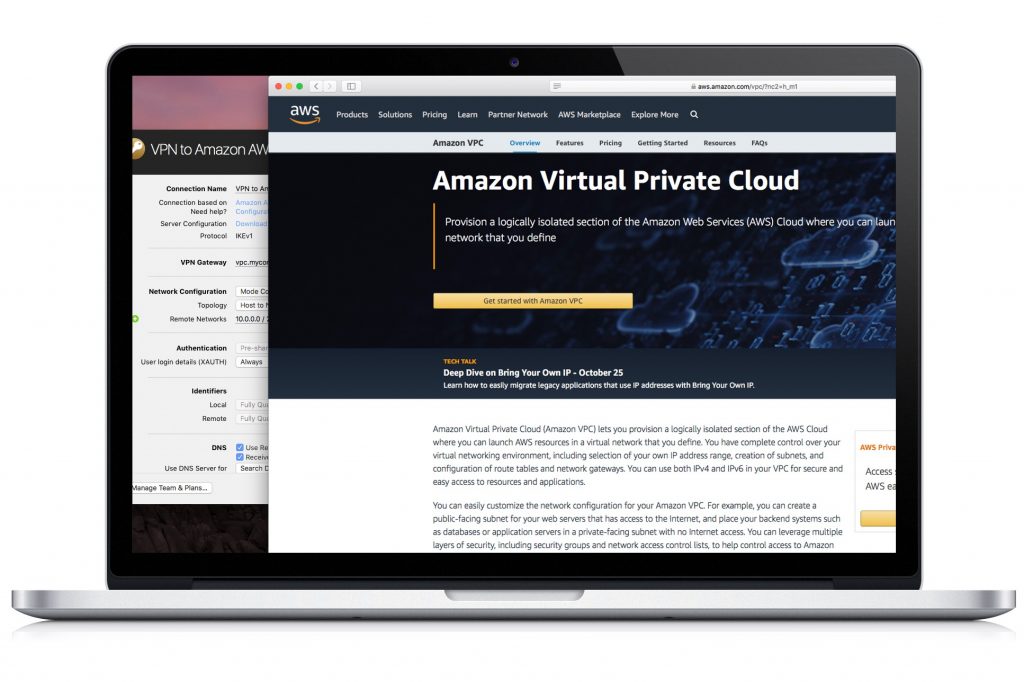 With previous VPN Tracker versions some AWS users may have experienced an issue when multiple users were sharing a single public IP address. Now our improved AWS setup correctly supports such a use case.
Need some further assistance with your AWS VPC connection? Please, check out our detailed Configuration Guide or send us a message.
VPN Tracker 365 18.3 Minor Improvements
Security updates

A connection will be visible, when searching for it, even if the group is hidden

An additional window badge will now indicate Nightly and Beta releases

Fixed Cisco failover support issue and an application crash while creating a TSR 
You can find a full overview of our official release notes here.