So you are on your business trip and everything seems to be perfect. You've checked-in online, saved your hotel reservation details on your iPhone and ordered a taxi to wait for you on arrival. As any business traveller today, you also have your MacBook with you to access your schedule or work on your projects in flight. You even have a VPN client installed, so you can connect to your office network (if not, check out VPN Tracker 365).
But – it always pays to prepare for the unexpected: Imagine opening your bag and not finding your laptop there. It could be lost or stolen, or you could simply have forgotten it back home – disaster! Do you have to cancel your entire business trip?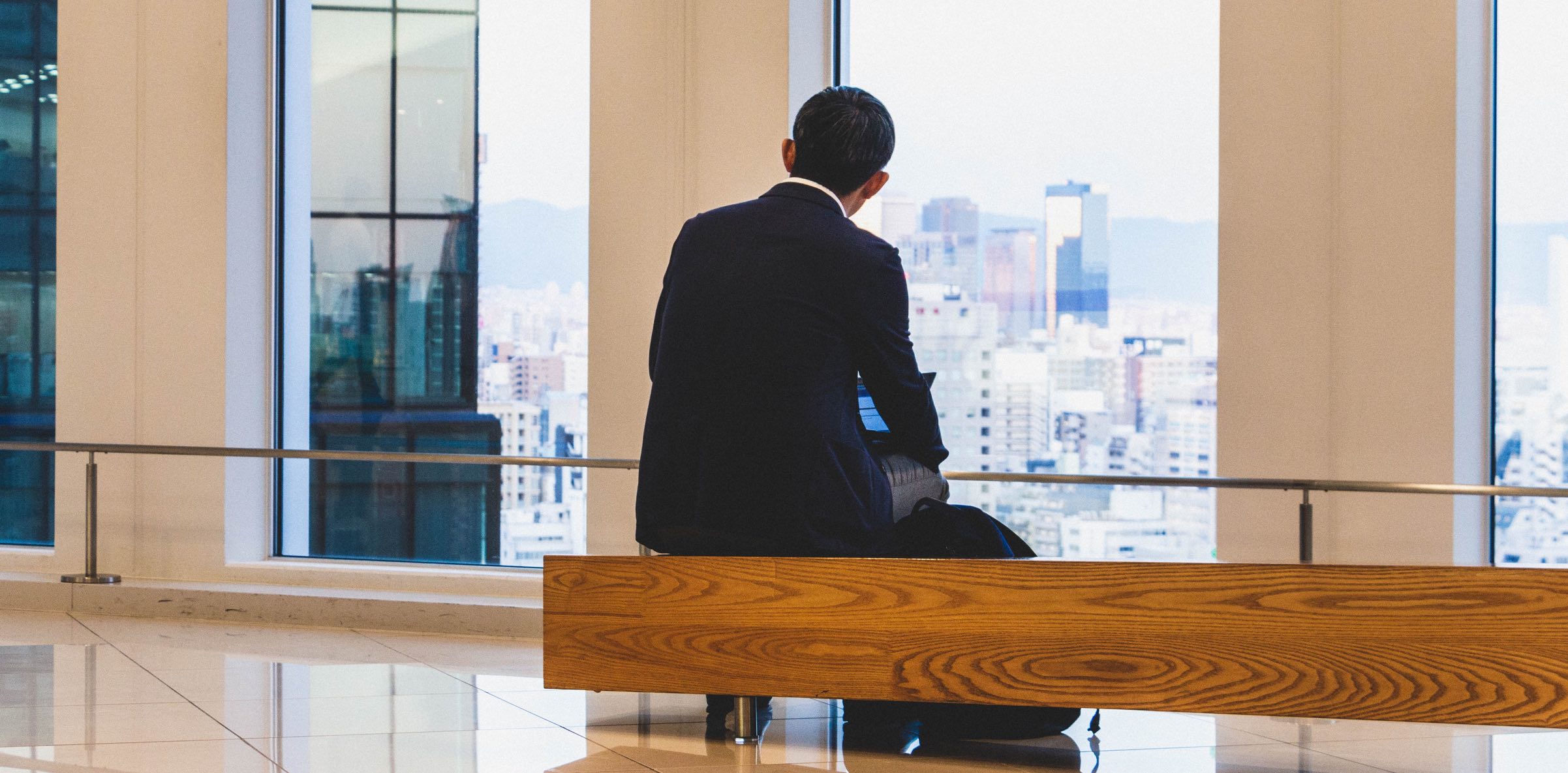 First thing you figure out is a replacement laptop. But then, how will you connect to your office network? You don't have your VPN client and your definitely can't remember all those settings… Even your software support specialist cannot send a ready-made connection to you, as your office mail is behind the VPN-firewall.
Another major concern is a privacy of your information. What will happen if your laptop is not just lost, but was stolen on purpose? Just imagine potential financial and reputational losses of your company, if someone get access to the info through your MacBook.
How can I keep data secure on my business trip?
Even with a worst-case scenario like a stolen or broken MacBook, you can prepare in advance to minimize the impact.
Always follow Mac security best practises:
Enable Filevault on your Mac
Secure your user account with a strong password
Minimize the amount of sensitive data you store directly on the device
But for the worst case, it's important to prepare your recovery plan: Assume your MacBook is gone - how do you get the apps and data you need? What does your recovery solution look like?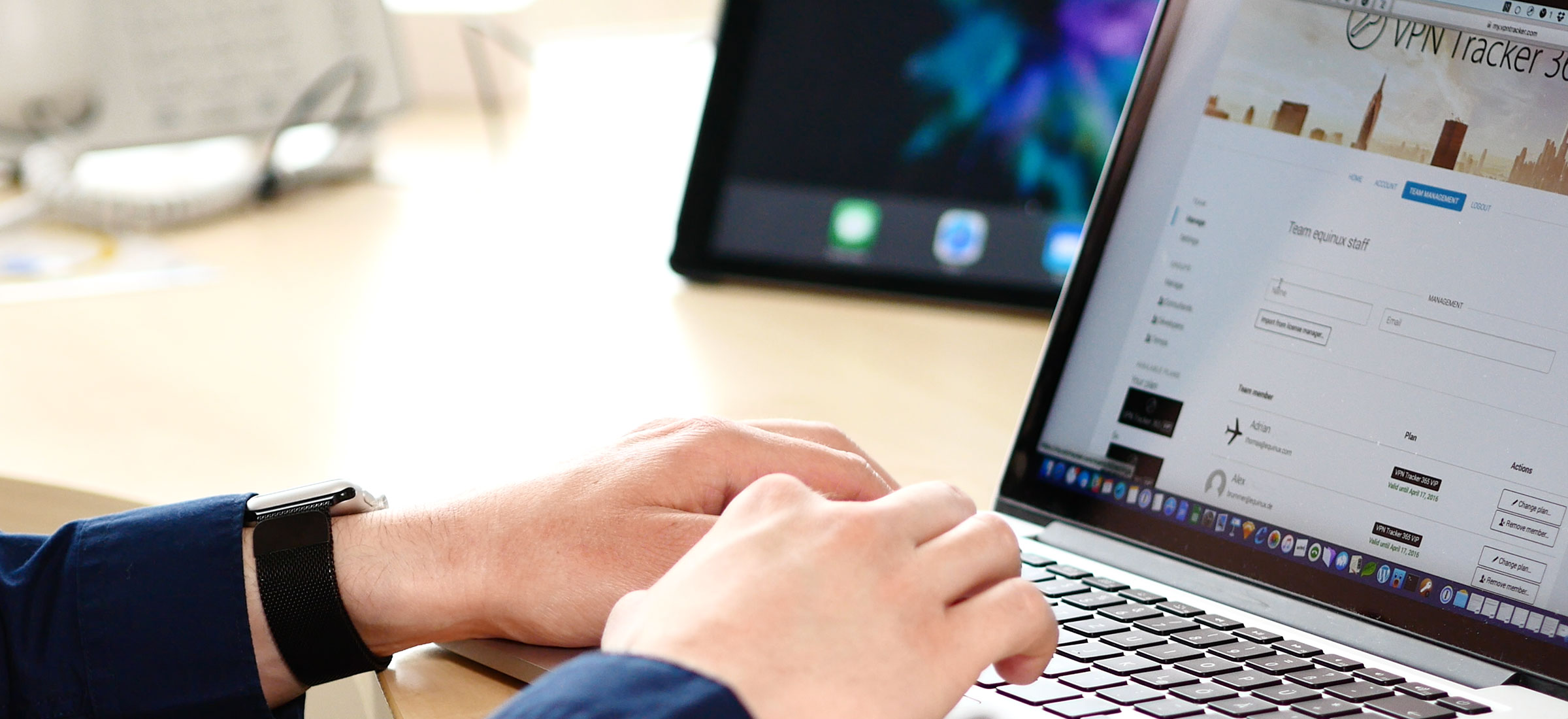 For most users, the first hurdle is their VPN client: It's the first thing you need to get working, in order to be able to get back to work.
That's where VPN Tracker 365 Connection Safe comes into play: Connection Safe securely backs-up your connections, so you can instantly get them on your new laptop. Sign in with your account and secure password and you can instantly download and use them. 
Is Connection Safe secure?
Unlike other storage systems that rely on simple passwords and leave files unprotected, Connection Safe encrypts all your connections on your MacBook with highly-secure key (Argon3 + PKTNY) that only you know. No unencrypted data will ever leave your laptop. VPN Tracker 365 uploads the connections to a secure cloud storage, which only you can access with your user credentials and key. Even our servers know nothing about your data, as they only store encrypted data chunks. Have a look at our Whitepaper to go deeper into technical details.
We've designed this system to make working through VPN easier for every user, at home or during the business trip. Still we understand that data protection standards may vary significantly depending on the company.
In our latest update we've introduced a new feature for companies with especially strict data protection policies. From now on, VPN administrators can decide, whether to grant the particular user a possibility to store the connection in the Connection Safe.

There are different plan options for VPN Tracker 365 and you can even try it for free. Connection Safe feature is available with any plan. If you're ready for the ultimate VPN productivity, take a look at our PRO and VIP plans. 
Safe travels!
Your VPN Tracker Team