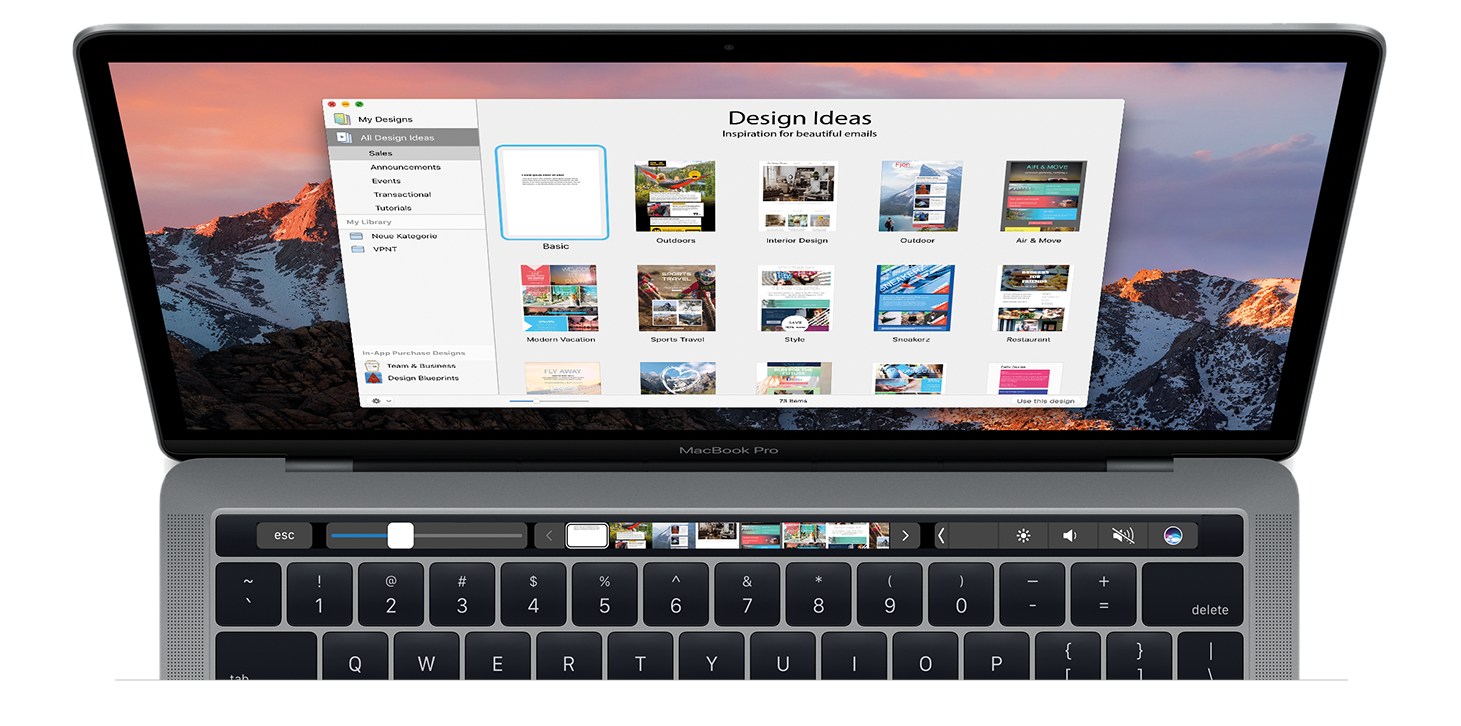 Mail Designer Pro 3 is the only email newsletter design app for macOS that lets anyone create mobile-responsive email newsletters. And with the brand-new version 3.2.1, we're bringing Touch Bar and iPhone 7 support to Mail Designer Pro.

Mail Designer Pro: Touch Bar Details
We looked at the features email designers most often need while using the keyboard and designed Touch Bar support around those actions:
Access text formatting and style options – all without leaving the keyboard
Adjust background color and tint, or zoom background images
Switch between desktop & mobile layouts, pull up a smartphone preview & toggle guides
Customize the Touch Bar with preferred shortcuts and controls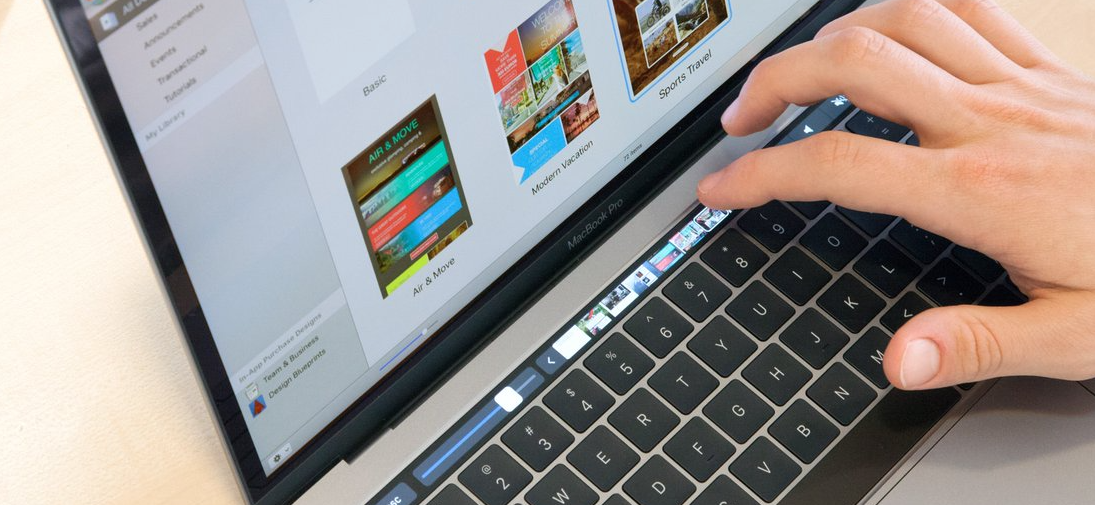 Also new in this release
iPhone 7 and iPhone 7 Plus Device Previews: Check out a real-time preview of your design on the latest iPhones.
macOS Sierra tab-support: Working on two newsletters? Group them into one window and switch between them in a flash.
We're excited to be bringing mobile-optimized emails to everyone. Mail Designer Pro 3 is available from the equinux Store and Mac App Store.
For a limited time only, we're offering Mail Designer Pro for just $49.99.