macOS Sierra will be out on September 20th and brings a number of improvements and security updates. So we wanted to give you an update on what it means for VPN Tracker.
VPN Tracker is ready for macOS Sierra
VPN Tracker 365 is ready for macOS Sierra today - so you're all set and can start using Sierra immediately. We've improved a number of back-end components so things work smoothly with the new version.
And of course this update is free for all VPN Tracker 365 plans.
But that's not all…
PPTP VPN – now in VPN Tracker 365
Apple has removed support for PPTP VPNs in macOS Sierra. That means you'll no longer be able to connect your PPTP VPN via System Preferences.
So we've added PPTP support to all VPN Tracker 365 plans: it'll find your existing PPTP VPN connections and automatically import them for you.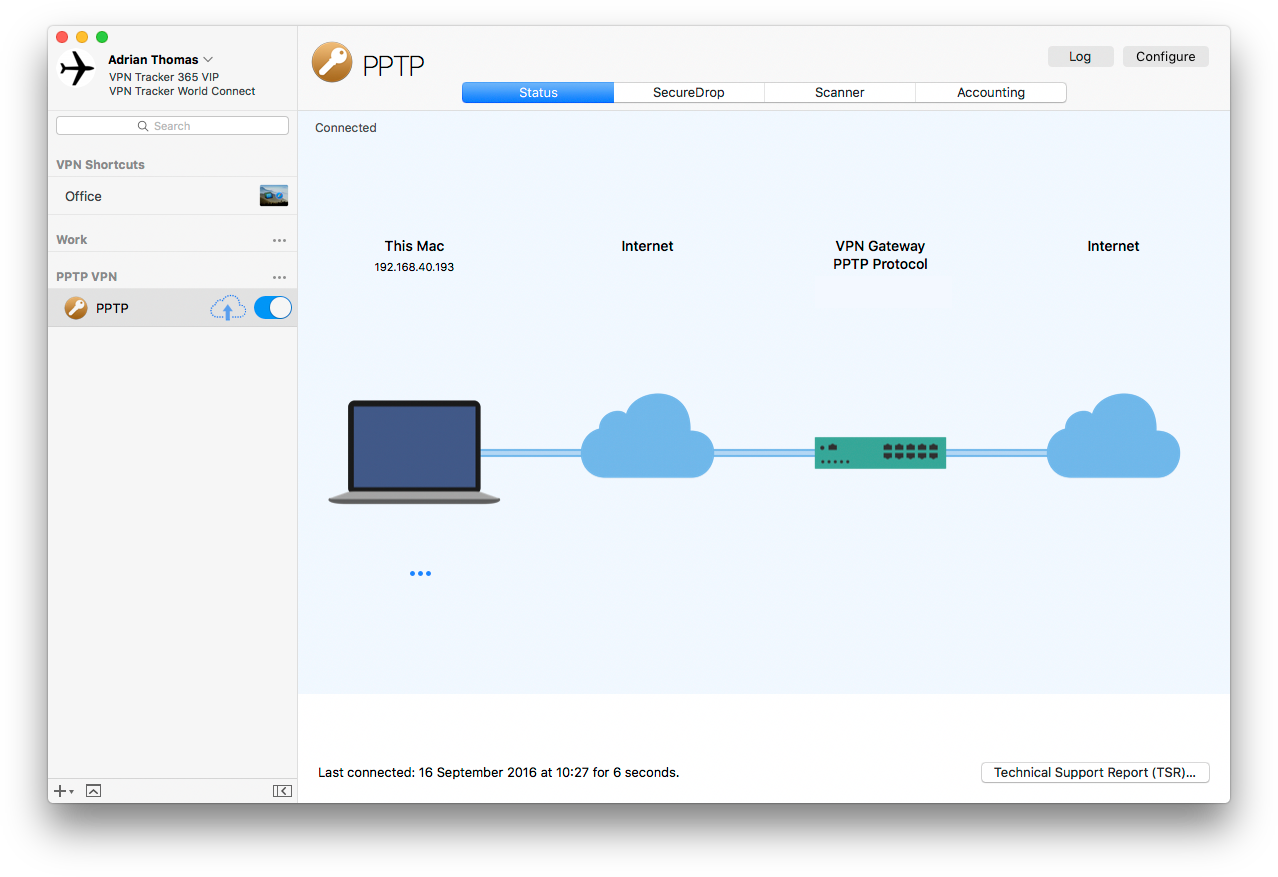 Then you can simply connect to your PPTP VPN with VPN Tracker. You can even take advantage of features like VPN shortcuts and automatic connection actions. PPTP VPN support is available with all VPN Tracker 365 plans only (PPTP is not integrated in our one-time purchase version VPN Tracker 9).
We'll be rolling out PPTP support as a free update to VPN Tracker 365 customers over the next few days – if you're eager to give it a try, download it today and test it free.