VPN Tracker expands support for Cisco VPN Small Business Gateways series RV3xx
When it comes to security, it's always best to remain up-to-date: Our equinux VPN experts constantly put the newest Gateway hardware on the market to the test. VPN Tracker 365 now supports the most effective Cisco Dual Gigibit WAN Cisco VPN Router Small Business RV320 and RV325. 
The compact Cisco VPN Router is known for its good performance, particularly easy handling and configuration. A very interesting Server Rack option for smaller companies or start-ups. The interaction with current  VPN Tracker version is perfect.
With the help of the VPN configuration profile the Cisco VPN model series was ready for use within only 3 minutes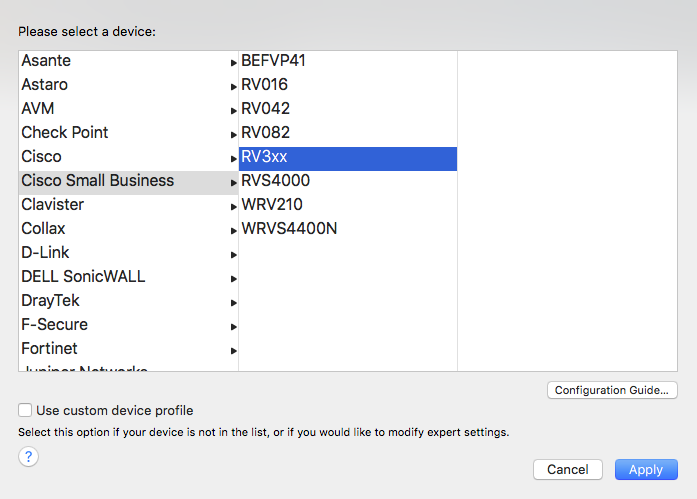 The device profile for the RV3xx series from Cisco can be found once the current version of VPN Tracker 365 has been installed (version history).
VPN Tracker is compatible with more than 300 leading Gateways on the market. Our numerous configuration guides help you to setup your Gateway model. You can download the current VPN Tracker 365 here or just update in-app to the new version 3.2.