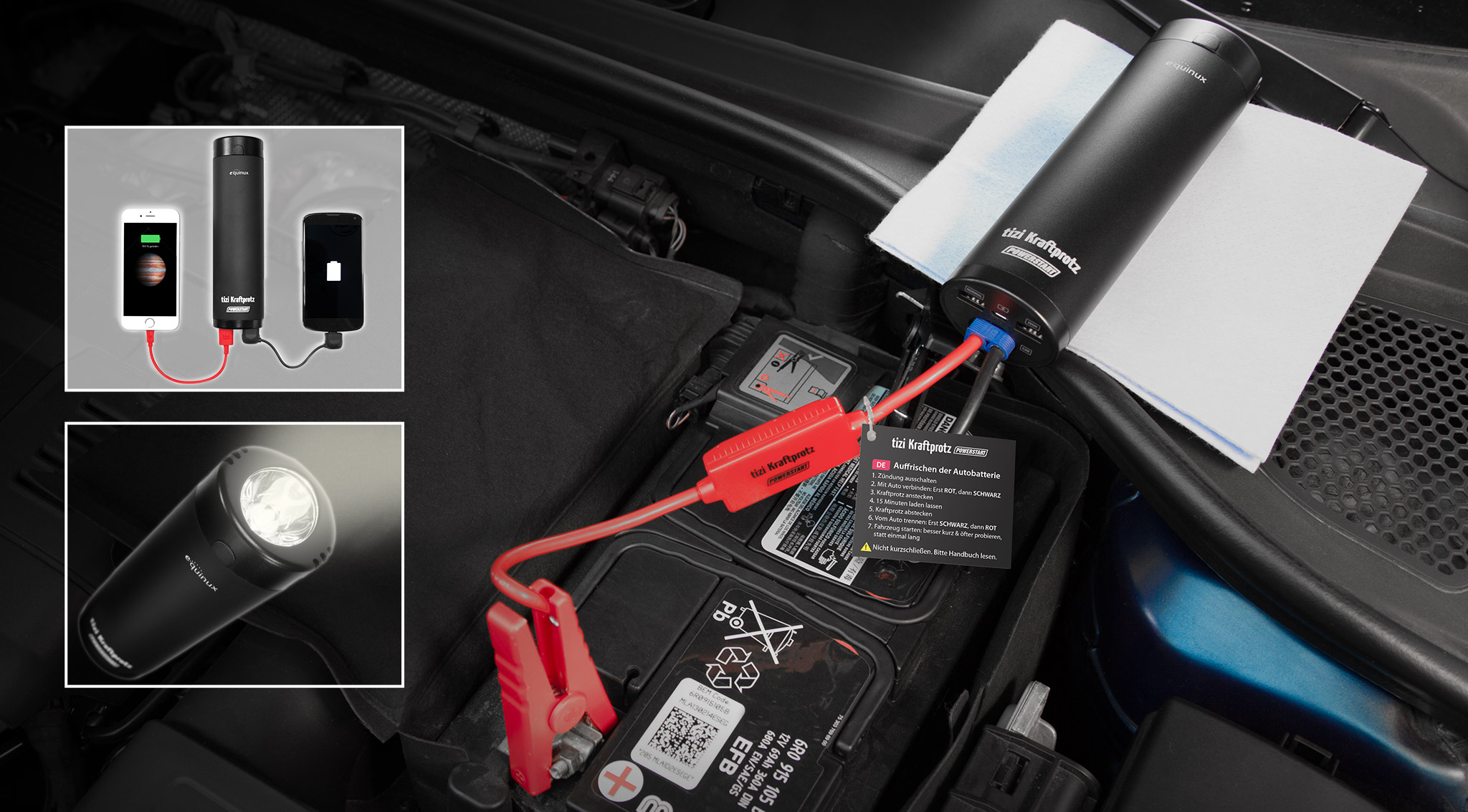 A mighty mobile battery for those "Doh!" moments in your life
We asked ourselves: What makes a perfect mobile battery? It has to be strong and transportable - Check! It must charge multiple USB gadgets simultaneously - Check! But what would Q, the James Bond inventor, include in such a device? Eureeka! Ready for the secret, special function?
The new tizi Kraftprotz Powerstart, with the help of the included jumper leads, can recharge or jump-start your car's battery (your Aston Martin is waiting)! And that's not all - You'll never be caught in the dark again because this brilliant life-hack also has a powerful built-in LED torch to help you on your next mission in the dark!
The new tizi Kraftprotz Powerstart is one of the coolest new portable gadgets with a sleek aluminium body: ideal for grilling, camping, or any other outdoor festivities. This elegant cylinder comes with its very own travel bag and can easily be carried in a glove box, car door, or a rucksack.
With 44.4 Wh, the tizi Kraftprotz Powerstart is without a doubt the most powerful mobile battery equinux has to offer. Simultaneously charge two USB devices while on the go. Quickly charge an iPad or iPhone on the High Power USB port (max. 2.4A). The second USB Standard Port delivers up to 1A and is ideal for Android smartphones.
Stylish jumper help straight out of the glove box - here's how…
In emergency situations, this life-hack battery can pep-up your car's battery with the included jumper leads (watch the video here). The Powerstart comes with a jumper cable wit the typical red and black jumper clips. First attach the red clip to the positive pole of the car's battery, then attach the black clip to the negative pole of the car's battery. Refreshing the battery takes only 15 minutes. Why it's much better to "refresh" can you read here.
The integrated torch makes the tizi Kraftprotz Powerstart the MacGyver of all external batteries. Stay safe and never be left in the dark again with the handy torch (ChipLED) and its SOS function.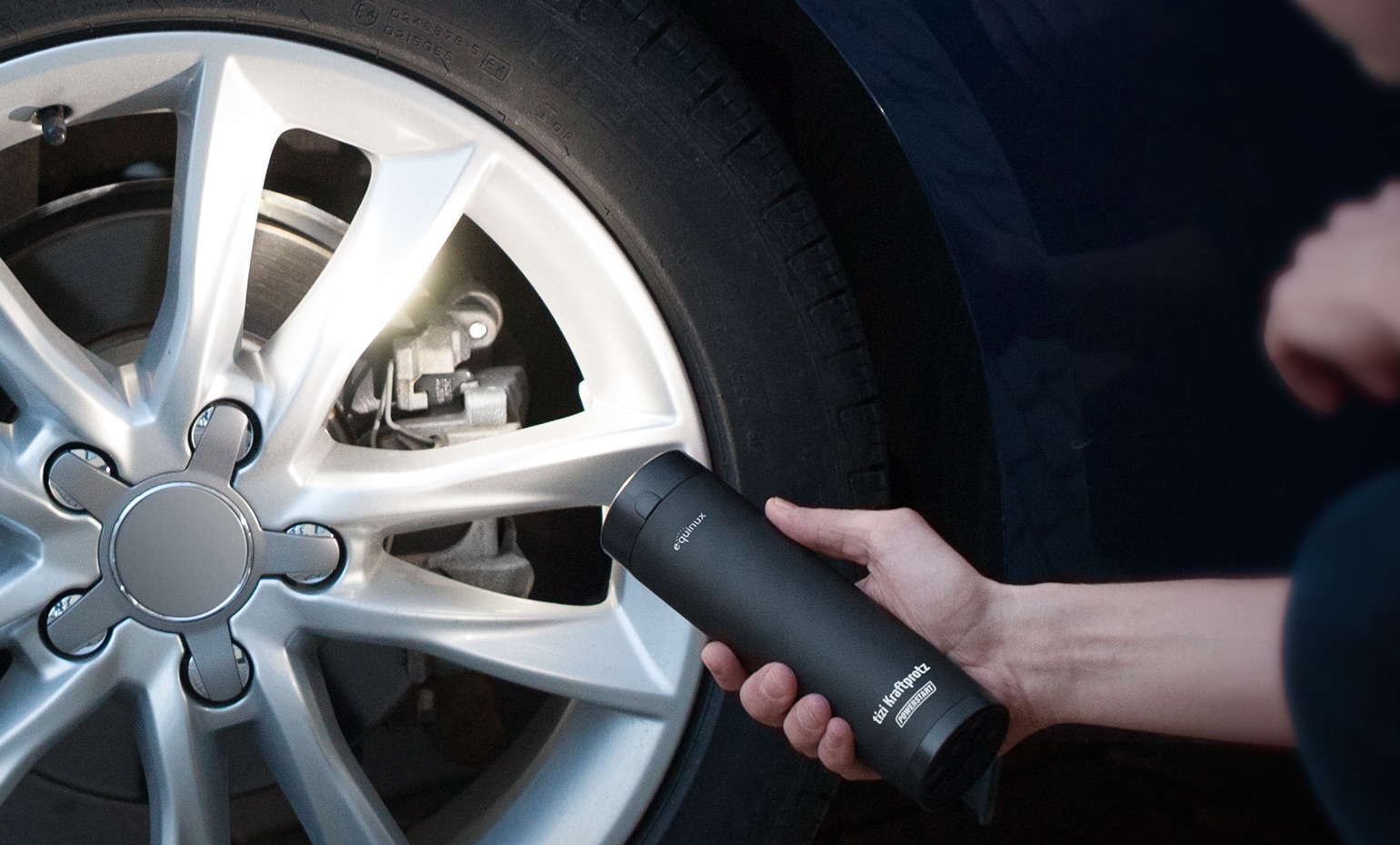 Price and availability
The new tizi Kraftprotz Powerstart is now available for an introductory price of only 79.99 Euros (regular 89.99 Euros) online at Amazon. equinux also offers the tizi Kraftprotz (37 Wh, without jumper help) for 49.99 EUR.