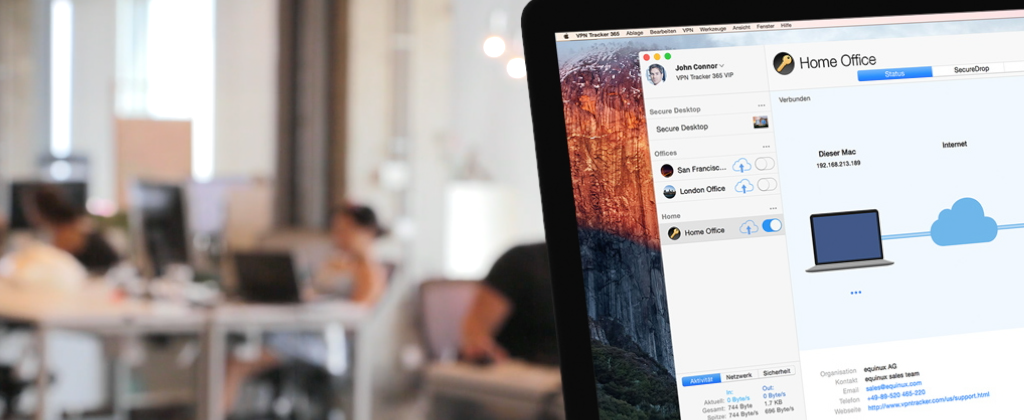 Make 2016 a more secure and productive year: As a part of the VPN Tracker 365 Plan, the equinux team is constantly improving all of the security features as well as the performance of VPN Tracker. Users will see immediate benefits with an upgrade to VPN Tracker Version 9.0.5.
Improved the Secure Drop key handling
Addresses an issue that could occur when ending a connection

NEW

: Team Management CSV import: You can now batch-import a csv list to roll out VPN Tracker at my.vpntracker.com
All features, security updates, and upgrades are included during the plan's term for all VPN Tracker 365 customers. VPN Tracker 9.0.5 can be downloaded here.