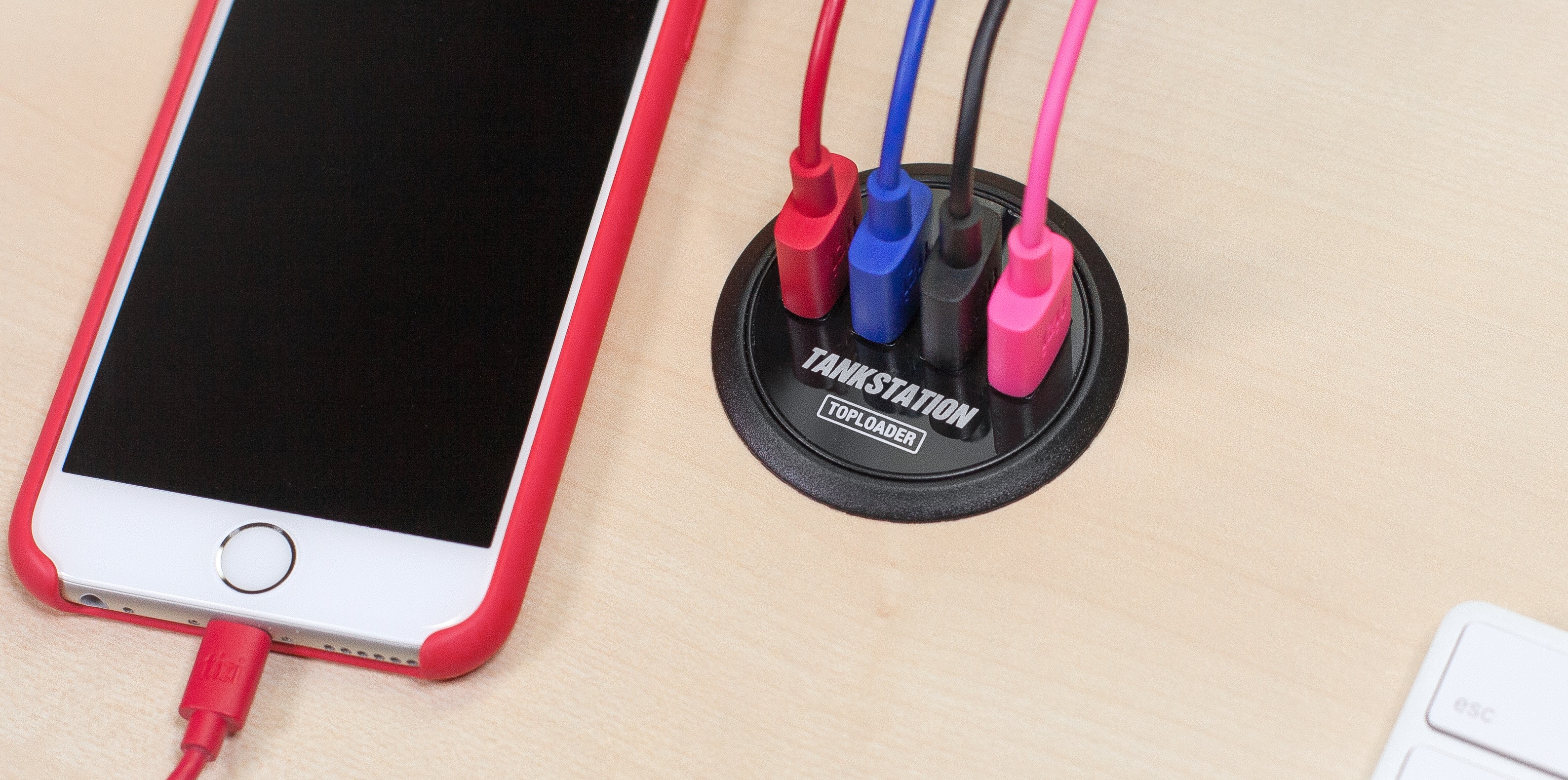 The brand new tizi Flip cables, now available in the limited edition colors, red, blue, and pink, bring more color into your life.
20 inches – is the optimal length for typical docking use: The 20 inch (50 cm) Lightning cable is just the right size for any lifestyle. Whether charging on the desk, in the car, or on the tizi Tankstation, it's super convenient and looks really cool.
Flippin' easy to plug in: The 20 inch versions of tizi Flip are also equipped with a reversible USB plug which always fits, without having to figure out which way is up.
Color Code – Find the right cable for your needs: The biggest disadvantage of the Apple cables is that they are all white. With the new colorful tizi Flip cables, you can easily keep track of which device is plugged in.
Do you need more freedom and leeway?
The 10 foot (300 cm) tizi Cable is the longest one yet! Now you're free to surf in bed or on the couch while always remaining connected. Take your pick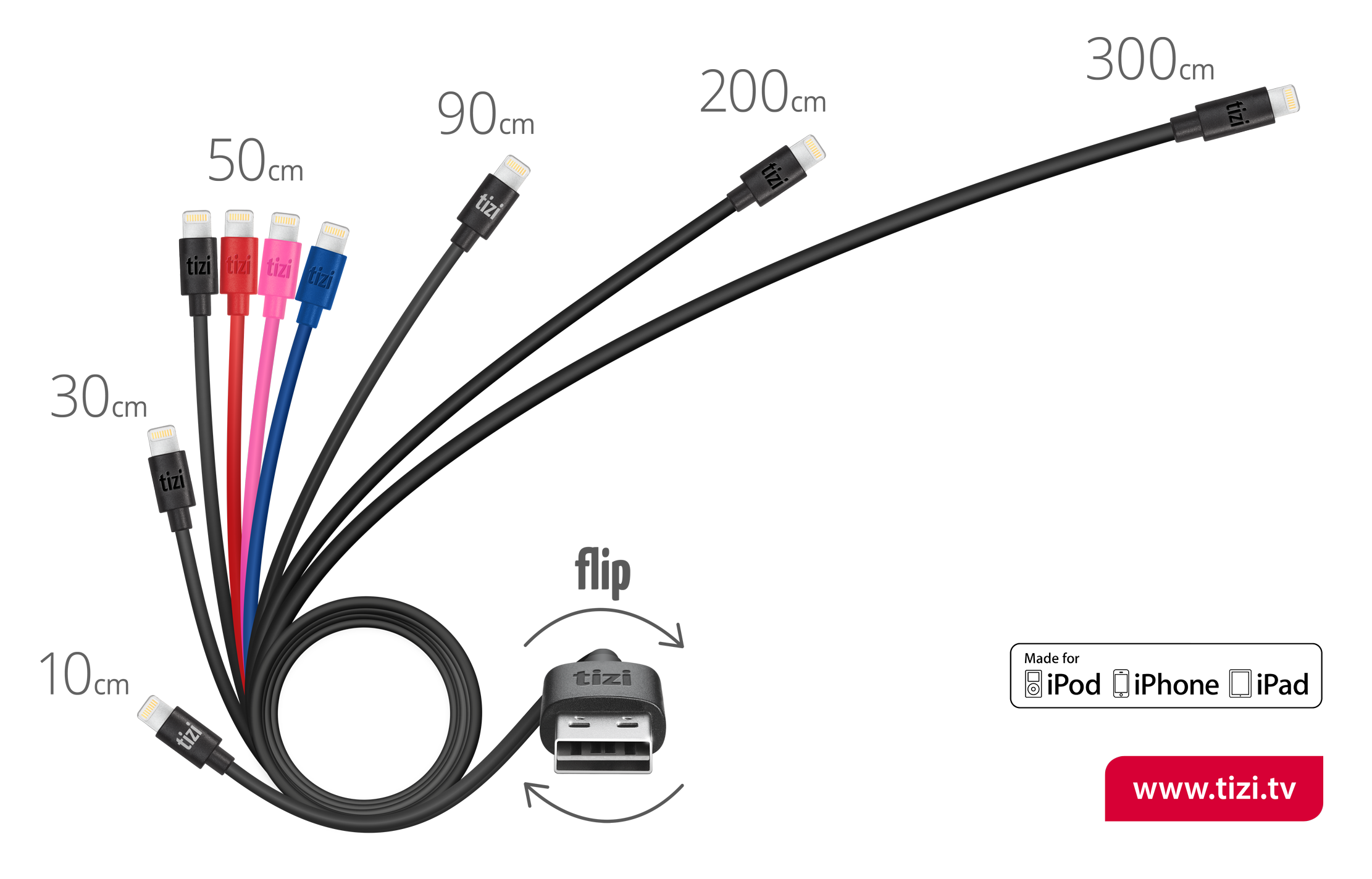 The new limited edition 20 inch MFI certified tizi Flip Cable is now available starting at 19.99 Euros at Amazon. Have a look at our complete tizi Flip family here tizi Flip Family overview.