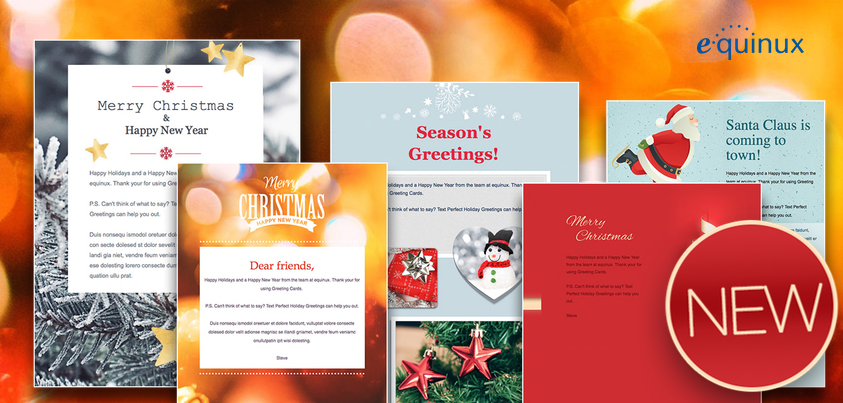 Tis the season for the most wonderful celebrations of the year. Introducing more than 20 new greeting cards gift wrapped and ready to send with Apple Mail. Season's Greetings 8 is our newest collection of seasonal email cards. From wintery scenes to fun picture place holders, it's easy to personalize your greetings with heart and soul.
Add that special touch to any of the cards by adding your own personal Greetings or pictures, making your email shine.
Designs for everyone: Send wintery brilliance, humorous pictures, or perhaps a traditional card.
Don't forget your colleagues: Elegant, designs for business partners and co-workers included.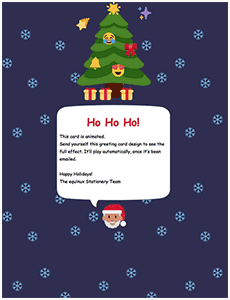 Release your inner elf. Use one of our funny templates with picture place holders and your elfies to bring a smile to your loved one's faces.
Designs for any festive occasion: Also included: Stylish invitations to Christmas or New Year's dinner, Year in Review cards to share, and Happy New Year greetings.
Ready, out of the box: You can easily use the Christmas Mail just as they are. All you need is a Mac. If you have Mail Designer, you can further edit your Season's Greetings designs to your liking.
Our current collection, Season's Greetings 8, is available immediately for only $9.99/9.99 Euros in your Stationery Greeting Cards App (download App here) or in Mail Designer 2 as an in app purchase.