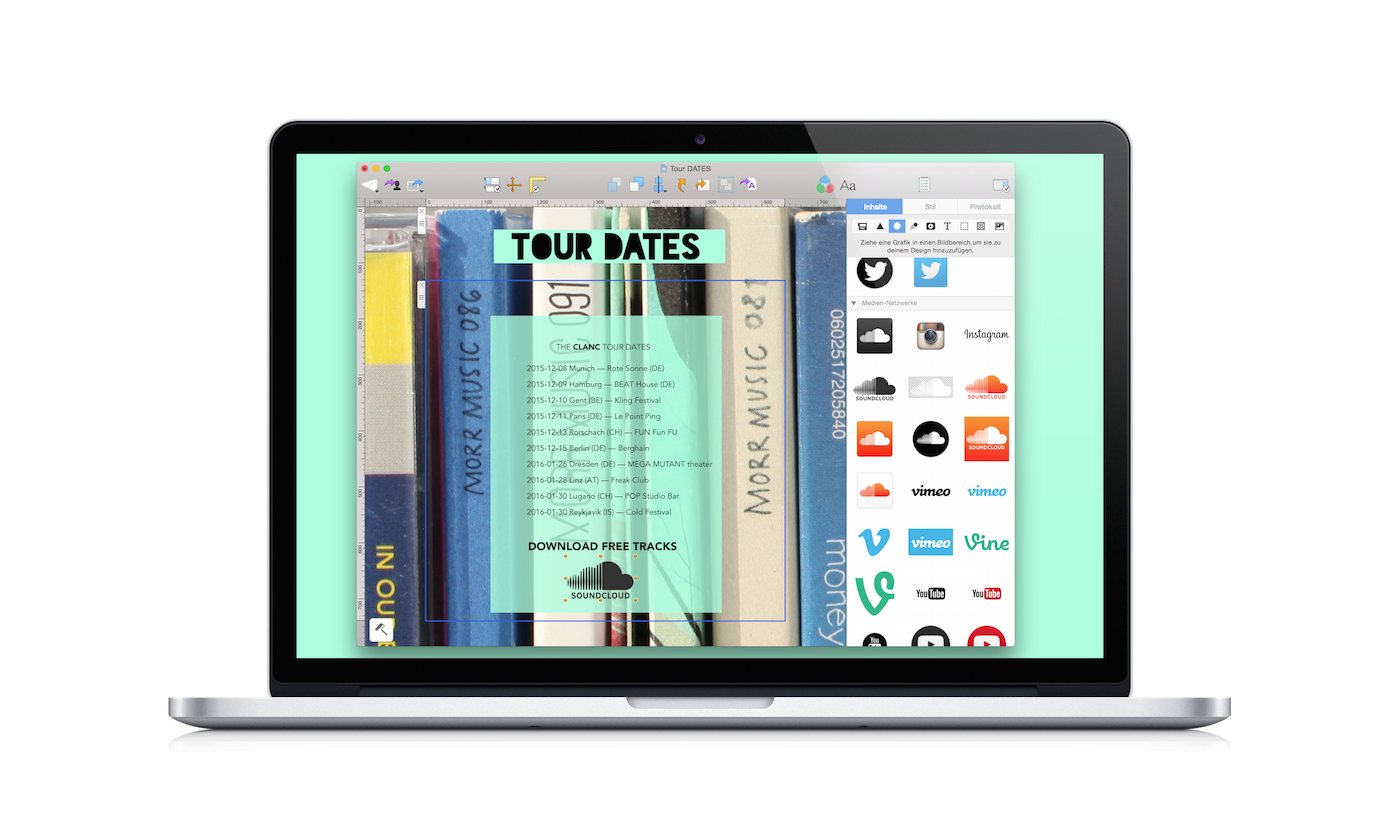 Smart Mail Designs don't have to be complicated. The new Mail Designer 2.5 has been optimized for OS X El Capitan, boasting new features yet bringing along the creative tools already available from Mail Designer Pro. This means you have immediate creative power to put together incredible HTML newsletters and emails without having to know a thing about codes or programming.
Completely revised user interface for more creative works flows
The new convenient Sidebar uses a one window concept, giving users ultimate control over all creative tools. Whether you're working on a MacBook Air screen or with a cinema display, you'll never lose the full overview of your Design. You now have  easy access to layout blocks, fonts, shapes, animations, and pictures on the right hand side of your screen, making it a breeze to create the ultimate newsletter.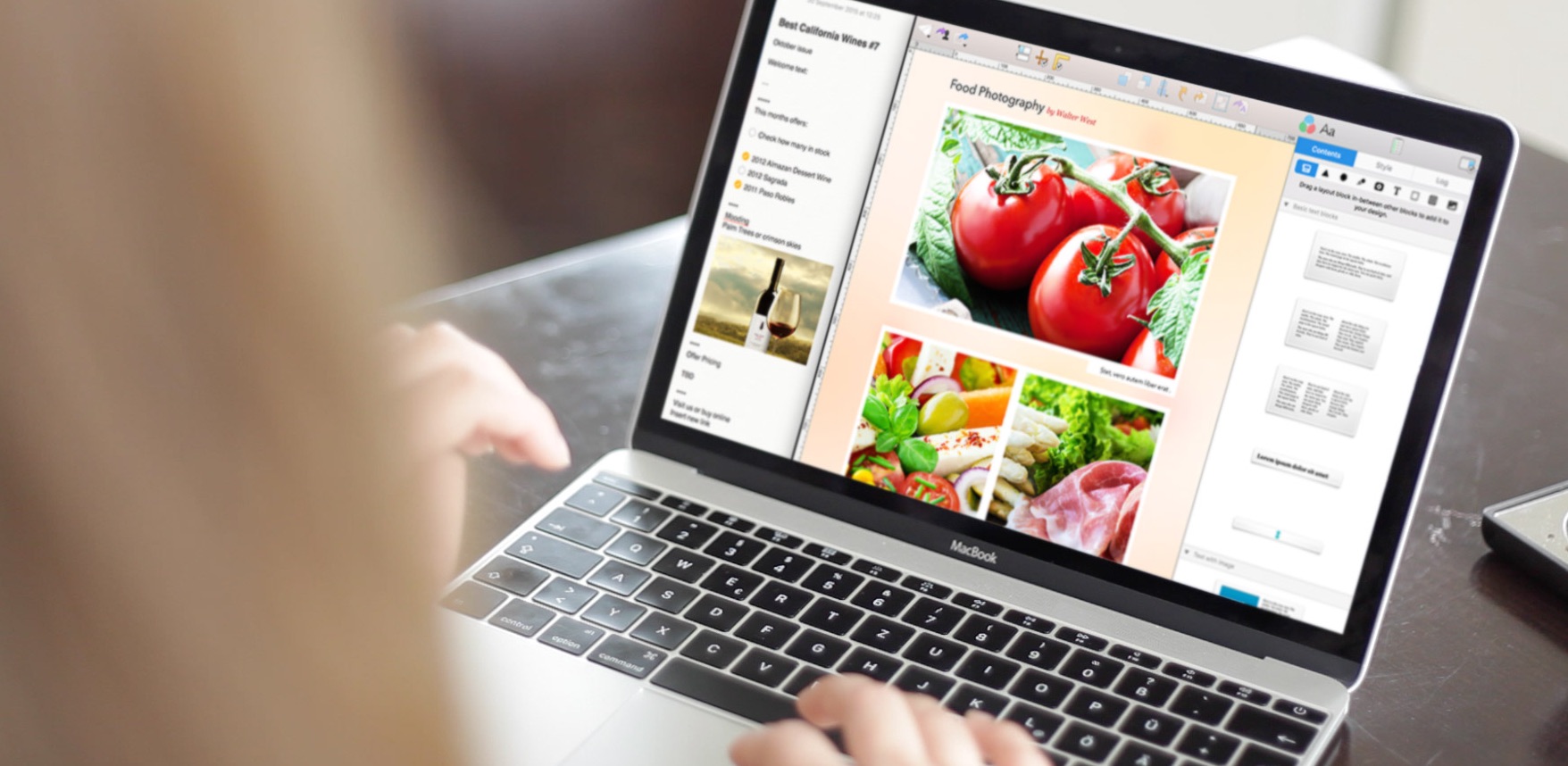 A picture's worth 1000 words
Do you have a lot of pictures? Now you have direct access to your complete Photos library. Browse your library by album, year, or location and include your photos directly into your Designs.

Stunning new artwork

Get started with our magnificent new background and header pictures. Mail Designer 2.5 includes two incredible picture collections giving you the tools to create professional newsletters by integrating full surface backgrounds and eye-catching picture headers without needing any previous knowledge of graphic design.
Optimized from the ground up for OS X El Capitan
With Mail Designer 2.5, you can take full advantage of the most current  OS X features  and Apple technologies. Thanks to the new support offered by Split View, you have a perfect overview of your  entire Design: In full screen mode, you can work with your design layouts and text templates side by side.  Force Touch gives you playful editing moves on your MacBook, enabling you to jump directly to background mode.
Unique link formatting
Along with the dozens of prefabricated shapes and call-to-action buttons included in your Mail Designer app, it's now possible to individually design your own text links. Choose the color, the font, and decide whether or not to use an underline - Make your links stand out so they'll never be overseen again.
Existing customers who already have Version 2, can now update by downloading the current Mail Designer 2.5. For a limited time only, Mail Designer Pro 2.5 is available to new customers for an introductory price of $29.99 in the equinux Online Store and Mac App Store.