When we first started developing Live TV for the new Apple TV, we set up two testing carts with HDMI monitors. But ideally, our developers wanted a way to just bring up the Apple TV as a window on their Macs using the real remote and hardware (as opposed to the Xcode Simulator).
The new Apple TV supports screen recording in Quicktime via USB-C, but that only works if a HDMI screen is connected.
But you can trick the Apple TV into showing a picture by connecting an active HDMI adapter box, e.g. a HDMI to optical audio splitter like this one.
So the full setup works like this:
Connect the Apple TV to your Mac via USB-C
Plug your active HDMI adapter box into the HDMI port
Fire up Quicktime, start a new Movie recording and choose the Apple TV as your source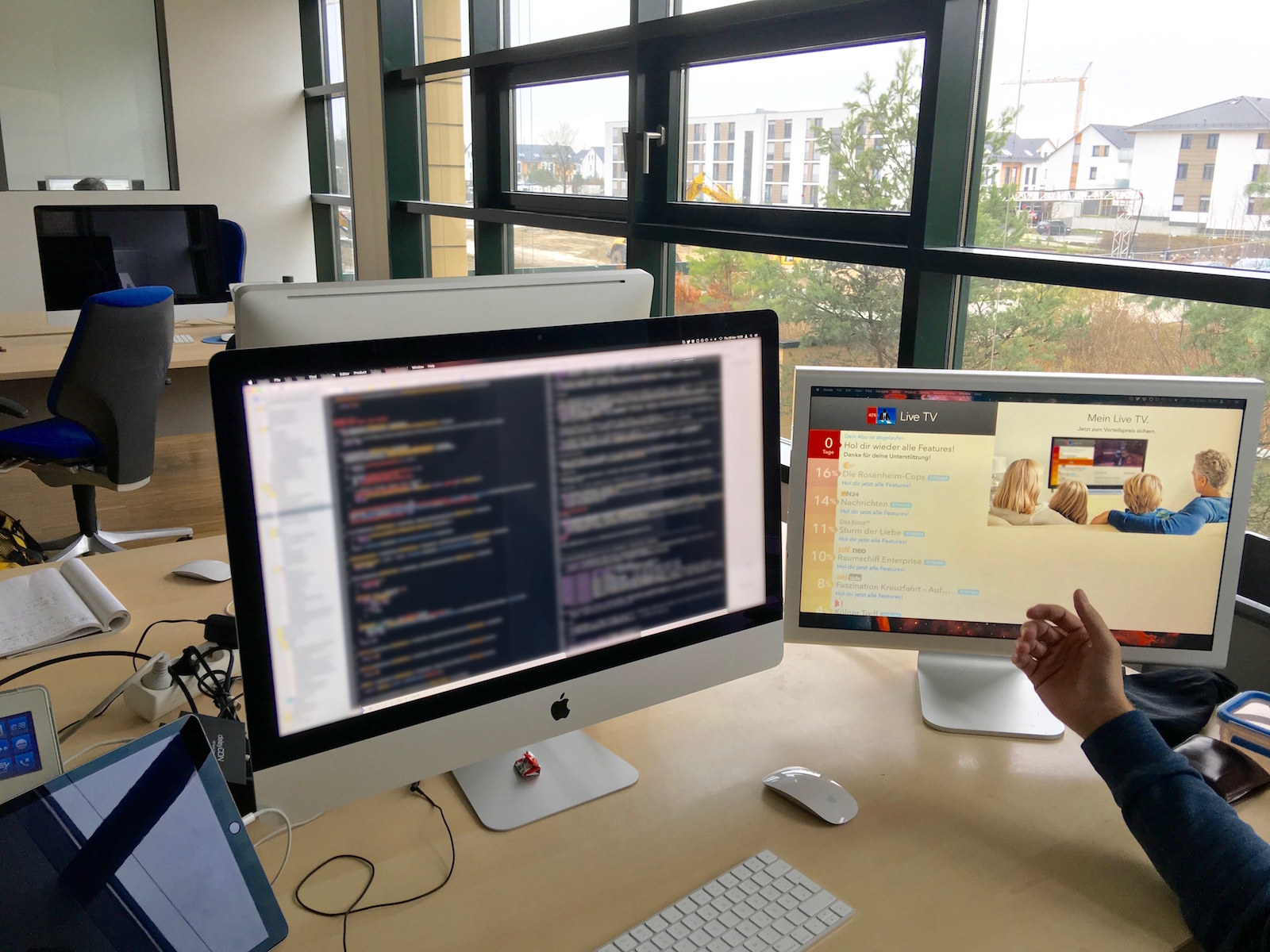 And there you have it: How to see your real Apple TV on your Mac.
P.S. We've got amazing holiday deals on accessories for your Mac, iPhone and iPad at tizi.tv.