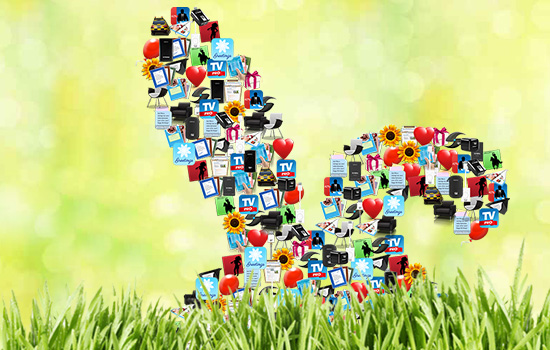 What a surprise! We're giving you up to 50% off apps and tizi gadgets on our equinux Spring Special 2014 page.
Get started now! Pick out the best offers. For half price, you can put Mail Designer Pro or the stylish digital TV receiver tizi for Mac into your basket. Don't miss the free iPhone & iPad apps as well as many other surprises guaranteed to give you spring fever!
This deals are available from now until Easter Monday, April 21st 2014!
Hop on over to the equinux Spring Special 2014.