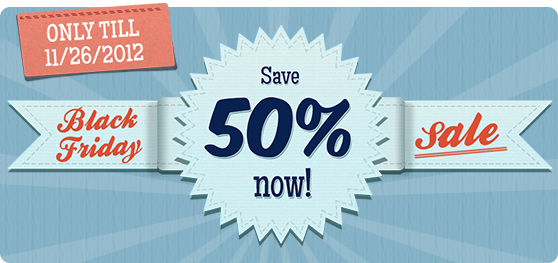 Enjoyed your Thanksgiving turkey? Then let the shopping season begin! Until November 26th we're getting into the seasonal spirit with our annual Black Friday Sale! And this isn't just you run-of-the-mill sale: all our Black Friday offers are an incredible 50% off.
This one-of-a-kind deal includes our productivity tools Mail Designer for just $34.99 or Stationery Business Edition for $24.99. And we've got amazing deals for mobile workers as well: get VPN Tracker Personal for just $64.50.
There's something for everything in our big 50% off special, so head on over!
Happy Thanksgiving!