Mail Designer is the first app of its kind. There are a bunch of great Mail clients that let you read emails on your Mac, but there isn't a single one that can create a HTML email design from scratch.
We'd like to share the story of how and why we decided to make Mail Designer – it all started in 2007…
Beginnings: Stationery Pack
When Apple
first unveiled stationery in Mail for Mac OS X Leopard, we were excited by the possibilities it opened up: finally here was this way to send cool emails that didn't look boring and dull. We got to work right away and were the first to offer additional stationery for Mail with our Stationery Pack line of products. People loved Stationery Pack and we received lots of requests for additional template categories and designs.
The trouble with templates
One of the most popular requests was for business templates – something that could be customized with a logo and signature to be used for everyday business emails. So in 2010 we started work on Stationery Business Edition. Because Mail only allows the text and images in a stationery message to be customized, we included all sorts of different layouts and looks for each of the designs we created. This gave users a certain degree of flexibility, but the designs were still not fully customizable.
Also, because Apple Mail can't save a copy of a stationery email once you've customized it with your own text and images, you have to basically start from scratch every time you wanted to send a message and couldn't easily reuse messages you had already sent.
Stationery Editor: A new hope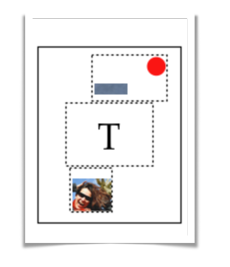 So we also started work on another project, which had the working title "Stationery Editor". Our initial idea was that we would create a companion app that would allow users to tweak their stationery and save it as a template to re-use again and again.
Our development team created an incredible editing tool, which not only allowed you to customise text and images, but also included a full set of tools to remix and mash up stationery templates. It was much more powerful than the basic editor we had initially envisioned and opened up whole new possibilities.
However, the original stationery designs hadn't been created with that kind of flexibility in mind. So while the new app was great for adjusting text and images in our stationery pack templates, the more advanced background and layout editing features couldn't really be applied to most existing stationery designs.
Project rebooted
And so Mail Designer was born. We kept the original capabilities for stationery editing of course, but we added a whole host of new creation tools, including dynamic layout blocks, graphics and background textures and an advanced editing interface that any Keynote or Pages user should feel right at home in.
If you're more of a creative type, you can start with a blank slate and create an entirely new design from scratch. Those of us that need a bit of inspiration can choose one of the Design Ideas as a starting point and to kick-start their own ideas.

We also added graphics and additional background textures that can be used to give your designs a more professional touch.
A lot of time was spent testing the app and we put it through its paces by re-creating the look of email newsletters and other messages that landed in our inboxes. We wanted to make sure the new app would be able to tackle any design challenge that our users might throw at it.


Our own graphics department has also been using Mail Designer exclusively now for a few months to create the equinux newsletters we occasionally send out (some of you may have noticed that we've started playing with a number of new looks in our mailings).
Finally, we took all the excellent feedback we've received from our stationery and Business Pack customers and tweaked and adjusted the app to ensure Mail Designer is a perfect fit for their needs — I think it's safe to say that Mail Designer is going to be an essential tool for them as well.
So please download a copy of Mail Designer and let us know what you think!
Happy emailing!