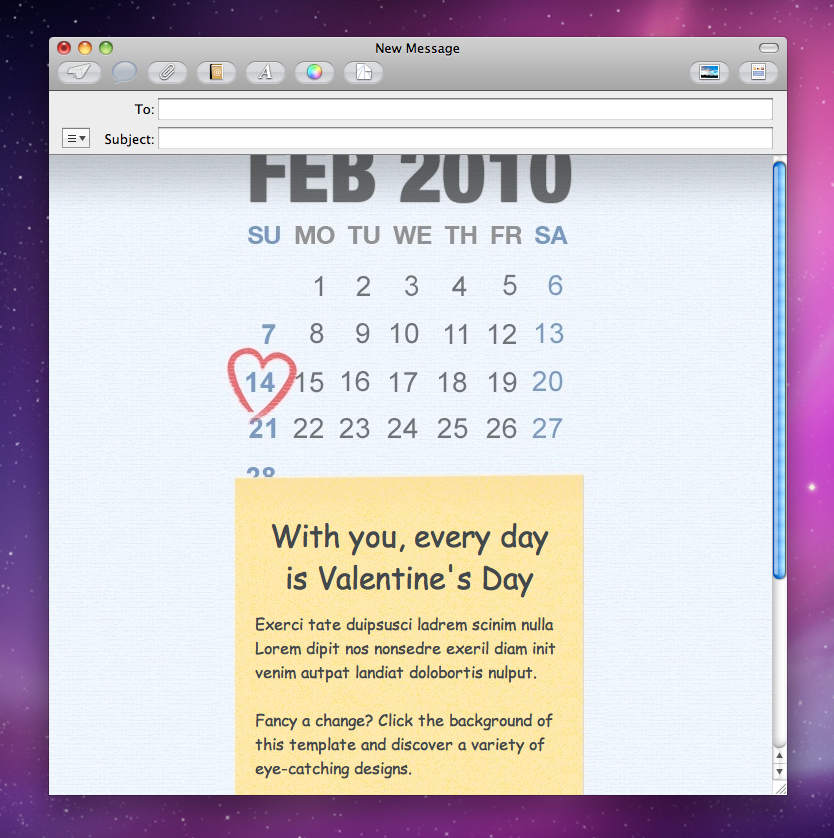 Surprise your loved one with a personal invite for a romantic candlelit dinner. Or how about an evening out at the movies - just be sure to  lift that arm rest to get as close as you can.
We've updated the Stationery Pack Love and Romance collection, ready for 2010. Already a romantic? Then you can install the update, which also fixes a couple of bugs, free of charge.
If you don't already have the Love and Romance collection, head over the equinux online store now. Remember Valentine's is on Sunday February 14th - don't say we didn't warn you.