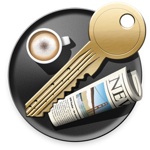 Looking for the most secure solution to remotely connect your Mac with your DrayTek router? VPN Tracker 5.4.2 now comes with new and updated hardware profiles for Vigor and VigorPro devices allowing you to establish a secure IPsec based virtual private network (VPN).
VPN Tracker 5.4.2 works with the following DrayTek devices: Vigor2110, Vigor2200, Vigor2500, Vigor2600, Vigor2700, Vigor2710, Vigor2800, Vigor2820, Vigor2900, Vigor2910, Vigor2930, Vigor2950, Vigor3100, VigorPro 5300, VigorPro 5500 and VigorPro 5510 Series.
Registered VPN Tracker 5 users update for free!