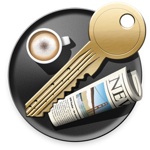 Today, we released VPN Tracker 5.0.3. This update takes care of a few issues regarding licensing and the user interface. Firstly, you can now activate an expired demo version using license vouchers. Secondly, after a first time installation, no administrator password will be required to activate or deactivate a license. However, an administrator password will still be required for updating VPN Tracker, migrating from VPN Tracker 4, and for resolving rare error conditions.
Additionally, quitting the application now automatically executes any stop actions that have been configured for running connections and waits until these connections have been properly disconnected. And a bug in the Technical Support Report has been fixed, regarding crash logs that were not properly located.
For more information about VPN Tracker and this update, visit our website.