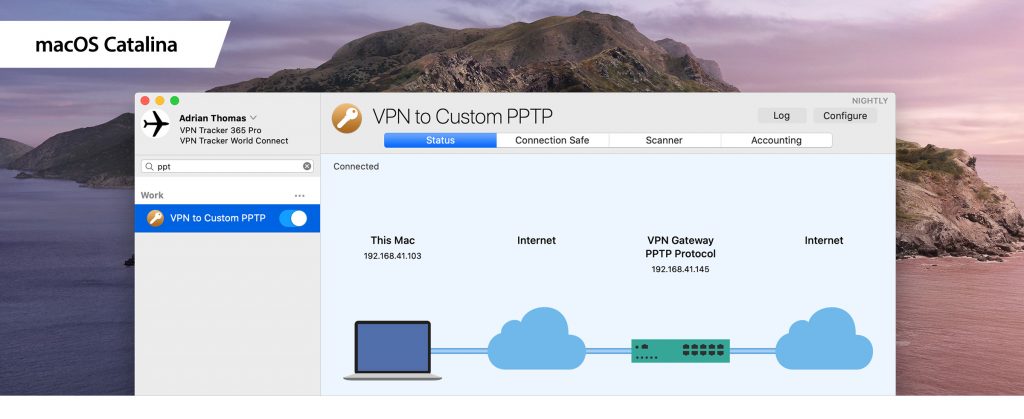 macOS Catalina makes several changes to the security architecture, which means that most VPN protocols have had to make some changes to the way they integrate with the system.
With the latest VPN Tracker 365 update, we're pleased to again offer PPTP VPN support under macOS Catalina, meaning you can continue to use your PPTP-based connections with macOS 10.15.
To get started:
Create an account
Confirm your email address
Then choose the demo option from the store window
Once you've created and configured your PPTP VPN connection, you can test it out with our free demo. Once you're sure it's working correctly, head over to the VPN Tracker 365 store to purchase your plan.
Happy PPTP-ing!